This is an archived article and the information in the article may be outdated. Please look at the time stamp on the story to see when it was last updated.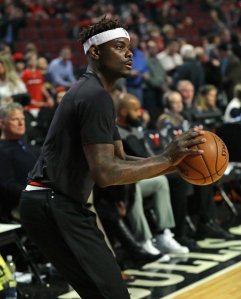 CHICAGO – It wasn't the warmest of welcomes for new Bulls guard Anthony Morrow.
Shortly after suiting up for the first time at the United Center, Morrow received a barrage of tweets from fans about his jersey number.
Unbeknownst to Morrow, the No. 1 he chose upon arriving in Chicago happened to be Derrick Rose's old number.
This isn't the first time this has happened to a Bulls newcomer.
Michael Carter-Williams did the same thing when he was traded from the Bucks at the beginning of the season.
He promptly switched to No. 7.
Morrow wavered between No. 11 and 12, ultimately deciding on 11 even though there was not any pressure for Kirk Hinrich fans.
https://twitter.com/MrAnthonyMorrow/status/835348732925329408
https://twitter.com/MrAnthonyMorrow/status/835349192629452800