This is an archived article and the information in the article may be outdated. Please look at the time stamp on the story to see when it was last updated.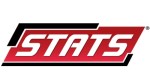 * The Bulls have won 16 consecutive games against the Pistons, going back to February 2009. Only one team in the NBA has a longer active win streak against an opponent (Spurs, 19 straight vs. Timberwolves).
* The Bulls went 9-for-17 from three-point range against the Lakers Monday night. Since the beginning of last season, the Bulls have gone 19-2 when hitting at least 50 percent of their three-point attempts.
* The Pistons have won two of their last three road games, after winning just twice over their previous 17 games away from home.
* The Pistons have allowed less than 10 second-chance points in each of their last five games – their longest streak of the season.
* Andre Drummond has come off the Pistons' bench to pull down double-digit rebounds in eight of his last 13 games. Drummond's 304 rebounds this season are 50 more than any other player's total off the bench.
* Joakim Noah, who has blocked multiple shots in each of his last six games against Detroit, has scored 50 points and pulled down 40 rebounds over his last two games against the Pistons.