This is an archived article and the information in the article may be outdated. Please look at the time stamp on the story to see when it was last updated.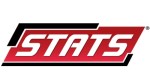 * The Bulls have won four of the last six meetings versus the Spurs. San Antonio had won 18 of the previous 21 contests.
* The Bulls have lost five of their last eight on the road. Chicago is just 8-13 this season against the West, and 3-6 against the West on the road.
* The Spurs have won two of three since returning home from their Rodeo road trip. San Antonio has won four straight, nine of 10, 15 of 17 and is 21-4 against the Eastern Conference.
* In his last three games, Joakim Noah has had a triple-double (23 pts/21 reb/11 blk) vs. Philadelphia, a double-double (21 pts/10 reb) vs. Brooklyn and another double-double (14 pts/10 reb) at Indiana. During this three-game stretch, Noah is averaging 19.3 ppg, 13.7 rpg, 5.3 bpg and 3.7 apg.
* Jimmy Butler is coming off a career-high 20 points at Indiana on Sunday. Butler came off the bench and made 6-of-11 from the field, including 3-of-5 from three-point range.
* Kawhi Leonard had a career-high 26 points at Chicago on February 11, 2013. It was Leonards' only career game against the Bulls.