This is an archived article and the information in the article may be outdated. Please look at the time stamp on the story to see when it was last updated.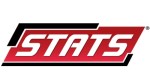 * Chicago won Game 4 in triple overtime Saturday, 142-134, to extend its series lead to 3-1. It was the most combined points scored in a playoff game (276) since the Mavericks beat the Kings 141-137 (2OT) in May 2003.
* The Bulls have never lost a best-of-seven series with a 3-1 lead, going 12-0. None of those series even went seven games – eight were won in five games, and four in six games. Chicago will be looking to win four straight playoff games for the first time since a first-round sweep of the Heat in 2007.
* After shooting a combined 35.0 percent in Games 2 and 3, Brooklyn made 49.5 percent in Saturday's Game 4 loss. The Nets have trailed 3-1 in a best-of-seven series just twice previously (2006 vs. Heat, 2007 vs. Cavaliers), losing both series.
* Deron Williams had 32 points and 10 assists Saturday, his 24th career 30/10 game (including two in postseason). Only three active players have more such games: LeBron James (51), Dwyane Wade (44), and Chris Paul (30).
* Nate Robinson scored a game-high 34 points off the bench in Game 4 – one less than he had scored in Games 1-3 combined (35). Twenty-three of the 34 came in the fourth quarter, a point shy of Michael Jordan's Bulls postseason record for points in a quarter (in 1990 versus 76ers).
* Carlos Boozer is the only NBA player averaging at least 20.0 points and 10.0 rebounds this postseason (20.3 and 11.0).