This is an archived article and the information in the article may be outdated. Please look at the time stamp on the story to see when it was last updated.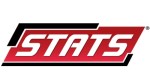 * The Bulls have lost 12 of 13 best-of-7 postseason series all-time after losing the first two games. The only time they overcame a 0-2 deficit to win the series was in 1993 Eastern Conference Finals when they took the Knicks out in six games. They are 0-1 all-time in Game 3s on the road when trailing a best-of-seven series 0-2. Meanwhile, this is just the second time in franchise history the Wizards have led a best-of-seven series 2-0. They beat the Celtics in six games in the 1975 Eastern Conference Finals, although they lost Game 3 (101-90).
* Chicago has struggled offensively in the latter part of the fourth quarter (and in overtime) in this series. In Game 1, the Bulls and Wizards were tied 88-88 with 4:03 remaining in regulation, but the Bulls were outscored 14-5 the rest of way, going 2-for-9 from the field and 1-for-3 from the FT line over that stretch. In Game 2, the Bulls led by six (91-85) with 3:53 remaining in the regulation, but then got outscored 12-0 over the next 7:38 of game action.
* Washington overcame second-half deficits of 10+ points in both Game 1 and Game 2. The last team to win the first two games of any postseason series by overcoming second-half deficits of 10 or more points was the Nets, who did it against the Pistons in the first two games of the 2003 Eastern Conference Finals (a series the Nets ended up sweeping).
* D.J. Augustin had a team-high 25 points in the Game 2 loss, but was held scoreless (on 0-for-4 shooting) over the final 13:08 of the contest. He did not even attempt a shot in the overtime period.
* Bradley Beal had 26 points (leading all scorers) and seven rebounds in the Game 2 win. Prior to Beal, the last backcourt player to have 26+ points and 7+ rebounds in a playoff game for the Wizards was Larry Hughes, who dropped 33 and nine on the Bulls in Game 5 of their first-round series in 2005.
* John Wall averaged 20.7 points per game on 50 percent shooting against the Bulls in the 1013-14 regular season. But those numbers have dropped to 16.0 ppg on 34.5 (10/29) percent from the floor in the first two games of this postseason series.