This is an archived article and the information in the article may be outdated. Please look at the time stamp on the story to see when it was last updated.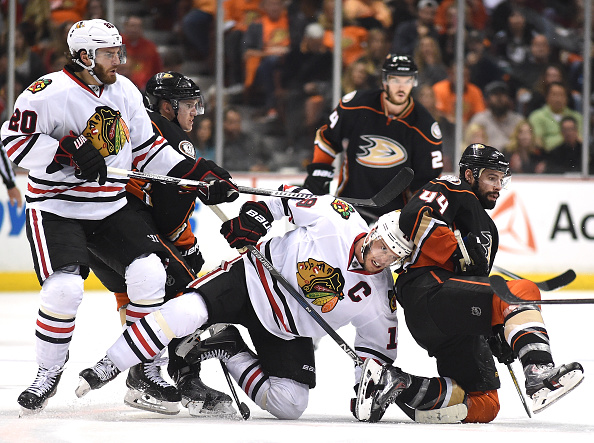 ANAHEIM, Calif. (AP) — One year after the Ducks and Blackhawks both exited the playoffs with a loss in a seventh game, they're facing off in Game 7 of the Western Conference finals tonight. The teams have alternated victories in a tense, well-played series.
The Ducks have just one regulation loss in the entire postseason, but it was in Game 6, a 5-2 defeat that might have turned the series' momentum in the Blackhawks' favor.
Anaheim's last two postseasons ended with a Game 7 loss at home, and they blew a 3-2 series lead both times.
Despite their two Stanley Cup titles in the previous five seasons, the Blackhawks can't exactly stand on a stellar Game 7 record, either. The current Chicago core has lost in two of its three trips to a Game 7, beating only Detroit in a second-round series in 2013.