This is an archived article and the information in the article may be outdated. Please look at the time stamp on the story to see when it was last updated.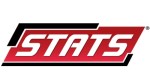 * This will be the fifth game of Chicago's six-game road trip to end the pre-Olympic period of the season. The Blackhawks are 2-1-1 in the first four games of the trip having scored at least four goals in three of the four games.
* After going 20-0-2 in its first 22 home games, Anaheim has gone 2-4-0 in its last six games at the Honda Center.
* The Ducks (85) and Blackhawks (82) have the two highest point totals in the NHL. This is the third and final regular-season meeting between Anaheim and Chicago. The first two games were at United Center in Chicago with the Ducks winning 3-2 in a shootout on December 6 and the Blackhawks winning 4-2 on January 17. The Ducks are 5-1-0 in the last six versus the Blackhawks.
* With two goals (and an assist) on Monday at Los Angeles, Patrick Kane now has 27 goals, just three shy of his career-high 30 in 2009-10 (27 is tied second most, also 27 in 2010-11).
* Ryan Getzlaf has already set a career high with 27 goals this season. Getzlaf's previous high for goals was 25 in 2006-07 and 2008-09. Getzlaf has scored a goal in each of the two games versus Chicago this season.
* Jonas Hiller is 4-1-0 in his last five starts against Chicago with a 1.77 GAA and a .930 save percentage. Hiller has lost four of his last five starts (1-4-0) after winning 14 straight.