This is an archived article and the information in the article may be outdated. Please look at the time stamp on the story to see when it was last updated.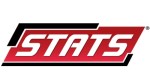 * Minnesota handed the Blackhawks their first of their three shootout losses this season, beating Chicago, 3-2, on January 30. In fact, the Wild have won each of the past three meetings in shootouts.
* For the first time this season, the Wild scored three times in the third period as they defeated Edmonton on Saturday, 4-2. The Wild improved to 5-2-0 over their last seven games.
* Dating to the end of the 2011-12 regular season, the Blackhawks have collected points in each of their last 28 games, which ties the 1977-78 Canadiens for the second-longest streak ever. Only the 1979-80 Flyers (35 games) produced a longer one.
* Minnesota center Mikko Koivu had a goal and two assists on Sunday, producing his first three point effort since April 8, 2011. Twelve of Koivu's 17 points this season have come at home.
* Patrick Kane kept the Blackhawks' winning streak alive by notching the tying goal with only 2:02 remaining on Sunday. He then mustered the only score in the shootout, raising his total to 26 shootout goals since his rookie year of 2007-08. Only Brad Boyes (27) has tallied more over that span.
* In five games since February 10, Blackhawks goalie Corey Crawford has compiled an 0.67 goals against average while going 4-0-1 with a .974 save percentage.