This is an archived article and the information in the article may be outdated. Please look at the time stamp on the story to see when it was last updated.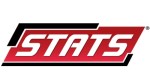 * Chicago has won five consecutive games against the Stars, while outscoring them 18-5 over their last three meetings.
* The Blackhawks have won four consecutive games away from home, and have won 27 road games since the beginning of last season – four more than any other team in the NHL (Pittsburgh 23).
* While the Stars have lost four of their last five home games (1-2-2), they have also allowed a power-play goal in each of their last five games.
* While the Stars have gone 11-5-0 outside of their division, they have gone just 1-4-2 against Central Division competition this season.
* Patrick Sharp has dished out six assists over his last two games against the Stars, include a career-high tying four assists in his last game against them (November 9).
* Patrick Kane is currently working on a 12-game point streak – the longest active streak in the NHL, and the longest streak by a Blackhawks skater since Chris Chelios had a 15-game streak during the 1995-96 season.