This is an archived article and the information in the article may be outdated. Please look at the time stamp on the story to see when it was last updated.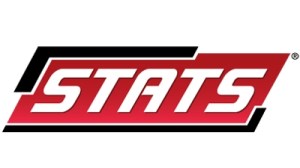 * The Kings netted three first-period markers on their way to a 5-2 victory in Game 4, taking a 3-1 lead vs. the Blackhawks in the process. Los Angeles has taken three of the first four tilts in a best-of-7 four times in franchise history, and has won each of those matchups.
* Chicago has been down 3-1 in a best-of-7 series 12 previous times in franchise history, and has come back to win just one of those matchups (2013 Conference Semis vs. Red Wings). The Blackhawks have been eliminated in five games eight times in franchise history (best-of-7s only).
* Corey Crawford is 7-2 with a 1.80 GAA and .935 save percentage when the Blackhawks have faced elimination during his career in Chicago.
* Including winning each of his previous two attempts during the 2014 postseason, Jonathan Quick is 8-5 with a 1.58 GAA and .938 save percentage when the Kings have had a chance to eliminate their opponents during his career in Los Angeles.
* The Kings have scored at least five goals on five occasions during the 2014 playoffs – their second most in any single postseason all-time (eight such performances during the 1993 playoffs).
* Patrick Kane scored his first point of this series (as assist) in Game 4, and now has 11 points (6g, 5a) during the 2014 playoffs. Seven (4g, 3a) of Kane's 11 points during this year's postseason have been tallied at United Center.
* Marian Gaborik lit the lamp in Game 4, giving him an NHL-best 10 goals overall during the 2014 playoffs. Just two Kings in franchise history have netted more markers than Gaborik in a single postseason: Wayne Gretzky – 15 in 1993 and Luc Robitaille – 12 in 1991.