This is an archived article and the information in the article may be outdated. Please look at the time stamp on the story to see when it was last updated.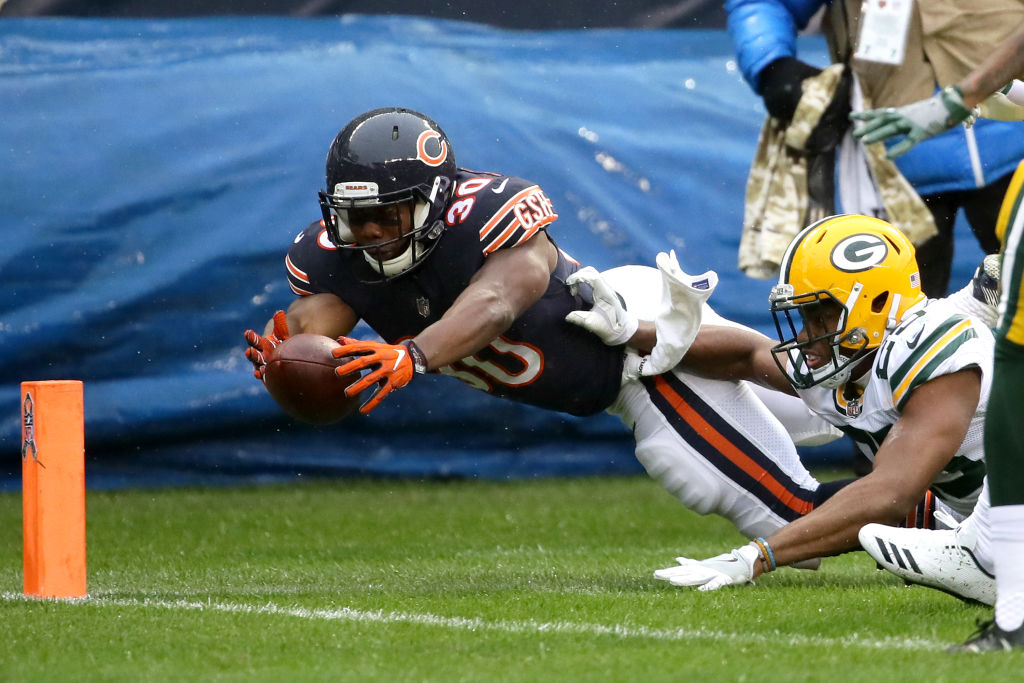 CHICAGO – John Fox has made some questionable calls in his three years as Bears head coach, but his decision to challenge a play Sunday may take the cake.
John Fox, when he realizes he just challenged his own team into a turnover pic.twitter.com/PiVybx8D0n

— Big Cat (@BarstoolBigCat) November 12, 2017
Instead of settling for a first and goal at the Packers three yard line, Fox opted to have the refs take a second look at Benny Cunningham's diving touchdown attempt.
The review showed Cunningham lost control of the ball before it hit the pylon, resulting in a touchback for Green Bay.
Statement by Referee Tony Corrente to pool reporter after Bears-Packers game:
"Looking at the review, he did not step out of bounds and started lunging toward the goal line (with both hands on the ball). As he was lunging toward the goal line, he lost the ball in his right hand first, probably, I'm going to guess, 2 feet maybe short of the pylon. As he got even closer, the left hand came off. We had to put together two different angles in order to see both hands losing the football. After he lost it the second time, it went right into the pylon. Which creates a touchback."
Every touchdown is reviewed. Is every potential touchdown reviewed?
"Only if we put points on the board. If we put points on the board, we will review it via our replay system upstairs and in New York. So in this case it was not a reviewable situation until the coach wants to challenge it. He actually did win the challenge because he (Cunningham) didn't step out of bounds, so he was not charged a timeout."
Bears coach John Fox thought his challenge would result in a TD.

… he was very wrong. @DeanBlandino explains this bizarre play. pic.twitter.com/LDY7tIAZPU

— FOX Sports (@FOXSports) November 12, 2017
So Fox's challenge not only didn't lead to a touchdown, it gave the ball back to the Packers.
It's worth noting Fox has the second-lowest winning percentage in Bears coaching history with a 12-28 record through his first 40 games.