This is an archived article and the information in the article may be outdated. Please look at the time stamp on the story to see when it was last updated.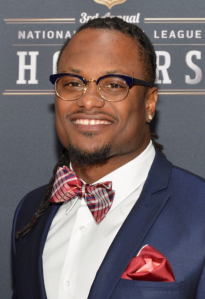 will be Mr. Jennings' 9th NFL season and his 5th with the Chicago Bears.
The cornerback and former Georgia Bulldog was a second round draft pick by the Indianapolis Colts in the 2006 NFL Draft and led that franchise to a win in Super Bowl XLI.
He has been a two time Pro-Bowl selection (2012 & 2013) and a Second-Team All Pro once (2012). He was named the NFC Defensive Player of the Month in September of 2012.
Mr. Jennings recorded a team leading 4 interceptions during the 2013 NFL season for the Bears. His 13 combined interceptions over the '12-'13 seasons was the second most amongst all players.
Born in Orangeburg, South Carolina, Mr. Jennings is adding on-air work with WGN-TV to his already busy schedule. You can follow him on Twitter CLICK HERE.