Funny, cute and even scary Halloween costumes
Boys and girls of every age, wouldn't you like to dress in something strange? Halloween Town's denizens know their business regarding fear and fright, but that's not the only costume approach to take. For many, it's more of a chance to embody their favorite character from the year's biggest pop culture hits.
(There's also the crowd that spends the entire year between Halloweens planning and making their own costumes, but who has time for that?)
Shop this article: "Barbie" Roller Blade Costume, Deluxe Bowser Costume for Adults and Spider Pup Costume.
What to consider before buying a costume
In a perfect world, you could wear whatever costume you'd like for whatever reason. However, there are a few questions to ask yourself before ordering your look for the season to ensure you, and those around you, have the best possible time.
Where are you wearing it?
The event you wear a given costume to should be your primary filter when deciding what to buy. For example, if you're attending a family-friendly event, you probably shouldn't wear an "Evil Dead Rise"-inspired zombie look in full graphic makeup or the ever-popular Playboy Bunny costume. Likewise, if you're attending a Halloween bar crawl you probably shouldn't wear anything too expensive or uncomfortable.
How popular is it?
If your first costume thought is to dress as Barbie, Ken or someone from the Mario movie, well, you are not the only one. If you're attending a small event, only throwing something on to hand out candy or if you genuinely don't care if you end up wearing the same costume as someone else, you can skip this question. If, however, you want to wear a popular costume and still stand out, you need to get a little creative.
Consider again the Barbie and Ken question. If you want your Barbie or Ken to stand out, you could wear different base colors for one of their looks, such as blue for Barbie's roller skating costume instead of pink. You could also go big and, with a little sewing know-how, dress as both Barbie and Ken a la "Victor/Victoria."
How comfortable is it?
Discomfort is for the young and the restless. If you're going out all night, or you're buying a costume for a young child, make sure what you're wearing is comfortable. This doesn't apply exclusively to fabric softness and the like, but also to whether your costume provides enough, or too much, warmth during your event.
October Prime Day: Here are the best early deals
Best Halloween costumes for adults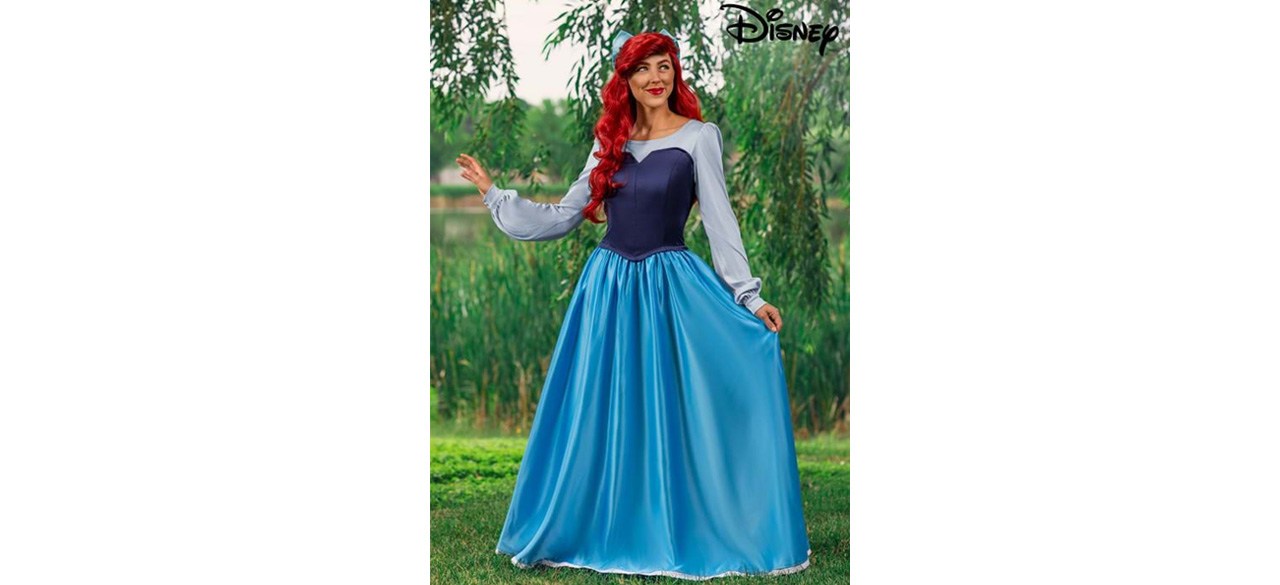 Disney's "The Little Mermaid" Ariel Blue Costume Dress
Ariel costumes are a good choice for those wanting something pop culture relevant that won't be as common as takes on Barbie. This one is Ariel's dry land look, so it's easy to walk in. It comes in five standard and five plus sizes.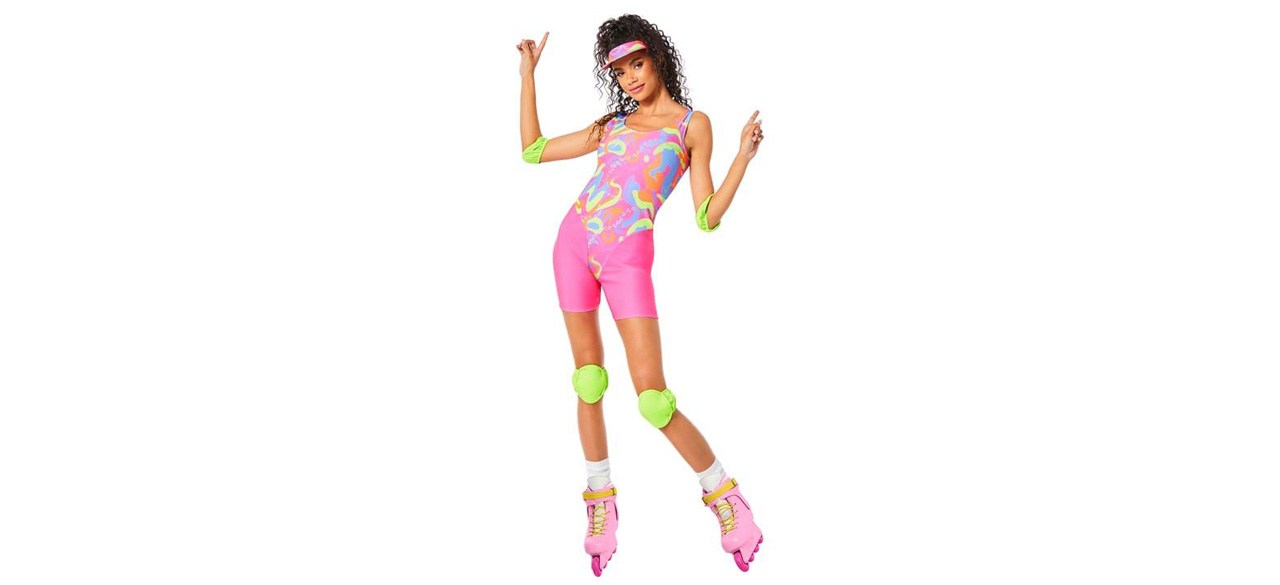 If you're confident that you'll be the best-looking Barbie when you go party, grab one of her most iconic looks from the film with this set. It comes with everything except the actual Rollerblades. It comes in four sizes.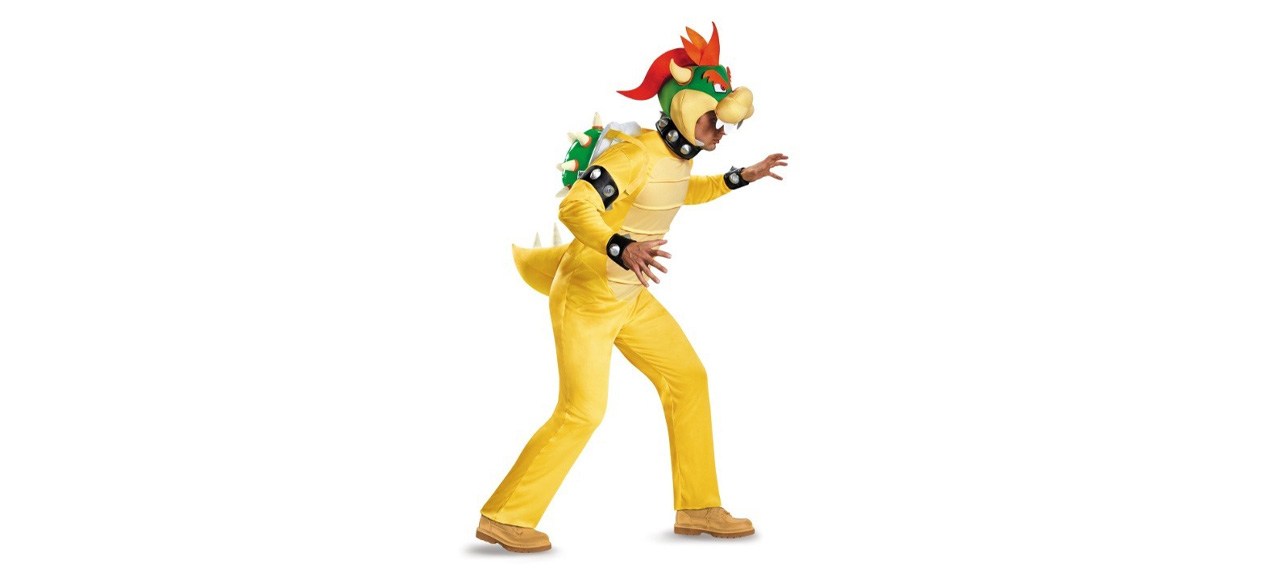 Deluxe Bowser Costume for Adults
If you're going to a karaoke party and you've been singing "Peaches" since "The Super Mario Bros. Movie" was released, this costume will elevate you to the king of the party when you bust out your golden voice. It comes in two standard sizes and one plus size.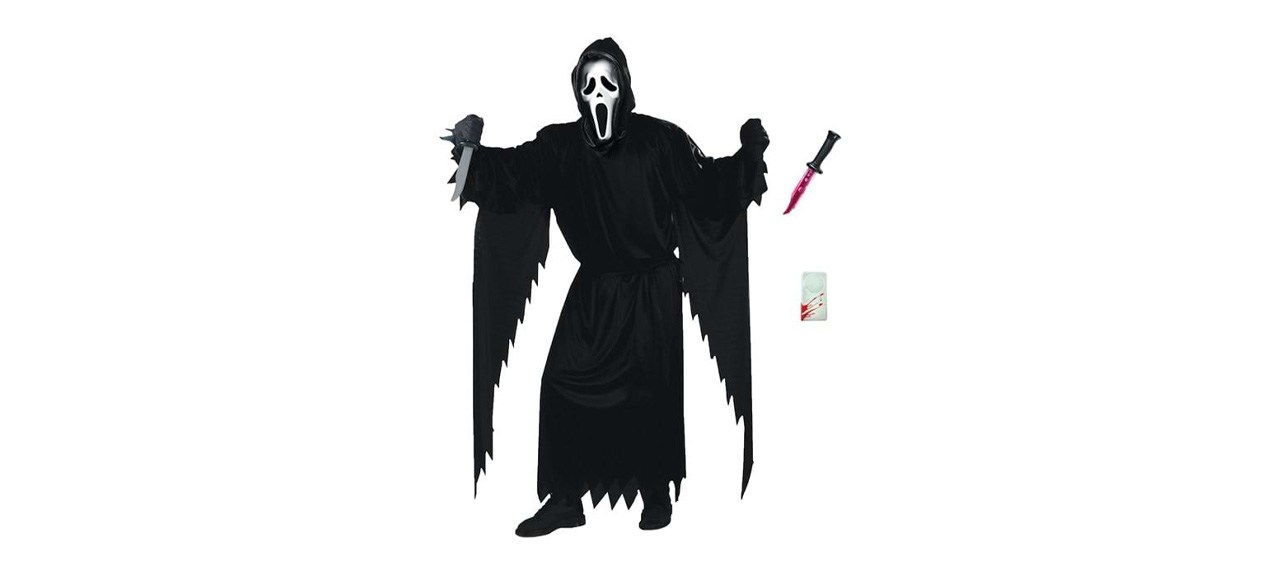 Ghost Face Costume Set for Adults
The "Scream" franchise has been going strong since the mid-'90s with the Ghost Face Killer being a popular choice every Halloween. This one comes with a plastic knife and a voice changer. It comes in five sizes.
Best Halloween costumes for kids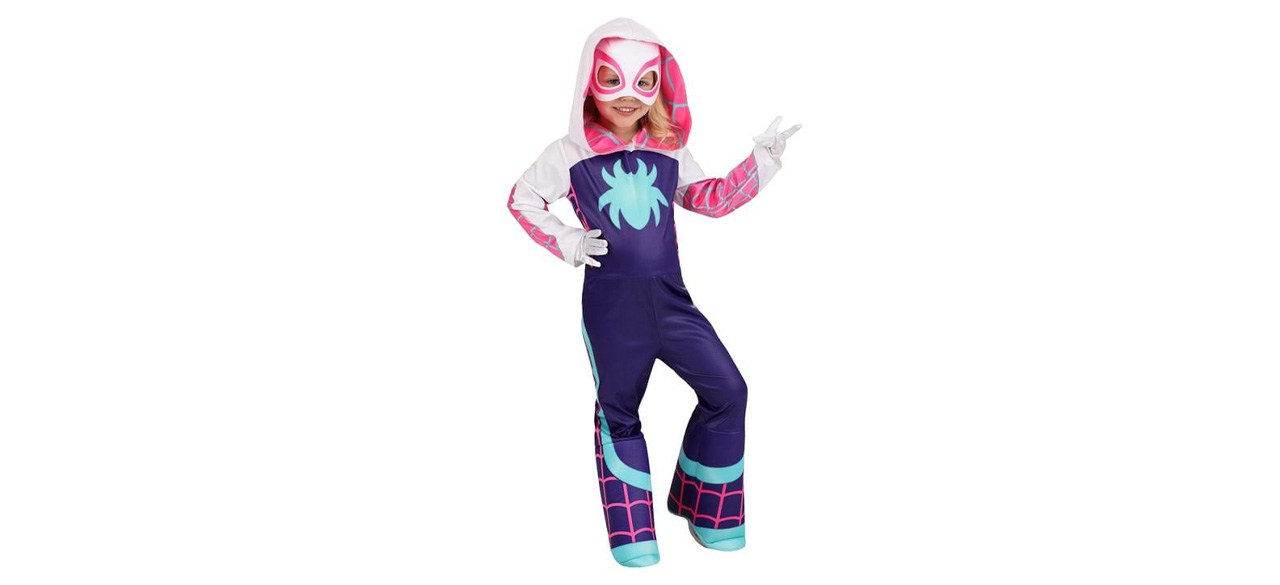 Every incarnation of Spider-Man on the big screen has introduced generations of children to their lifelong favorite superhero. The "Spider-Verse" films have opened the door to endless versions of the titular hero, including fan-favorite Gwen Stacy as Ghost-Spider. It comes in two sizes.
Five Nights at Freddy's Nightmare Freddy Costume
The Five Nights at Freddy's video game series has been a massive internet cult favorite for years, and there's even a feature film adaptation on the way. If your child wants to go the spooky route this year, it's a great choice. It comes in two sizes.
Best Halloween costumes for babies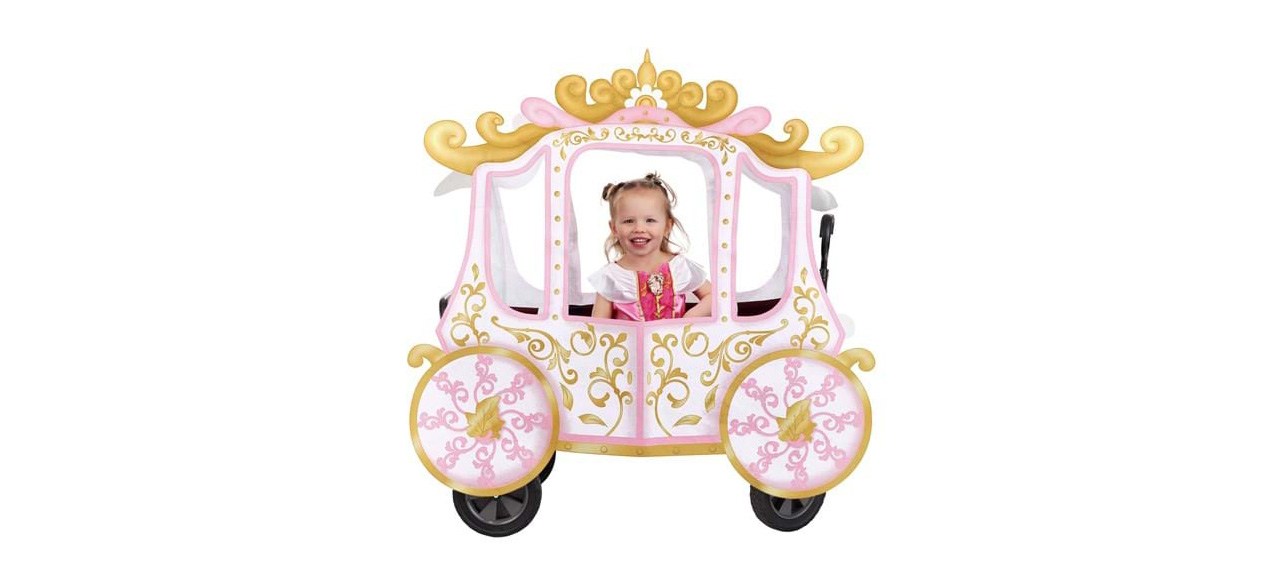 Princess Carriage Wagon Costume Cover Accessory
Even if they aren't old enough to remember, it's still fun to introduce your youngest children to the spirit of Halloween. Combine this wagon cover with a basic princess costume and you've got a cute look and potentially a place for your other slightly older children to rest.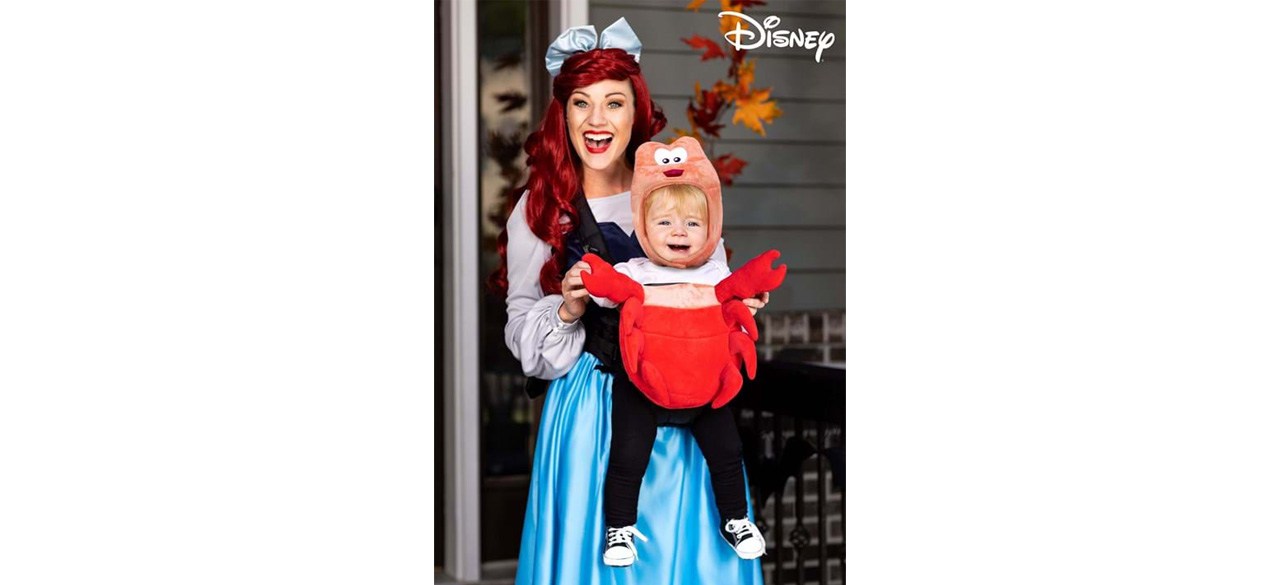 Disney Sebastion Baby Carrier Costume Cover
If wagons aren't your thing you can turn your chest carrier into a darling little crab. Maybe you can pretend, if they start to cry, that they're really just singing 'Under the Sea."
Best Halloween costumes for pets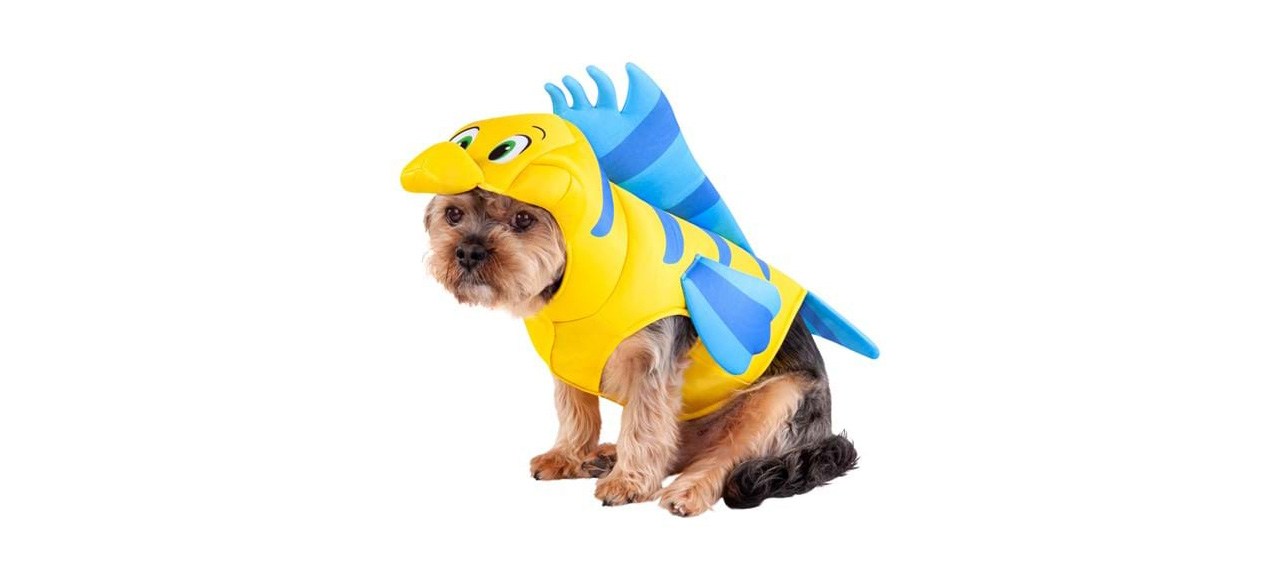 Disney Princess Flounder Costume
If you're already dressing as Ariel or Prince Eric, complete the whole family transformation with this Flounder costume for your pet. It comes in four sizes.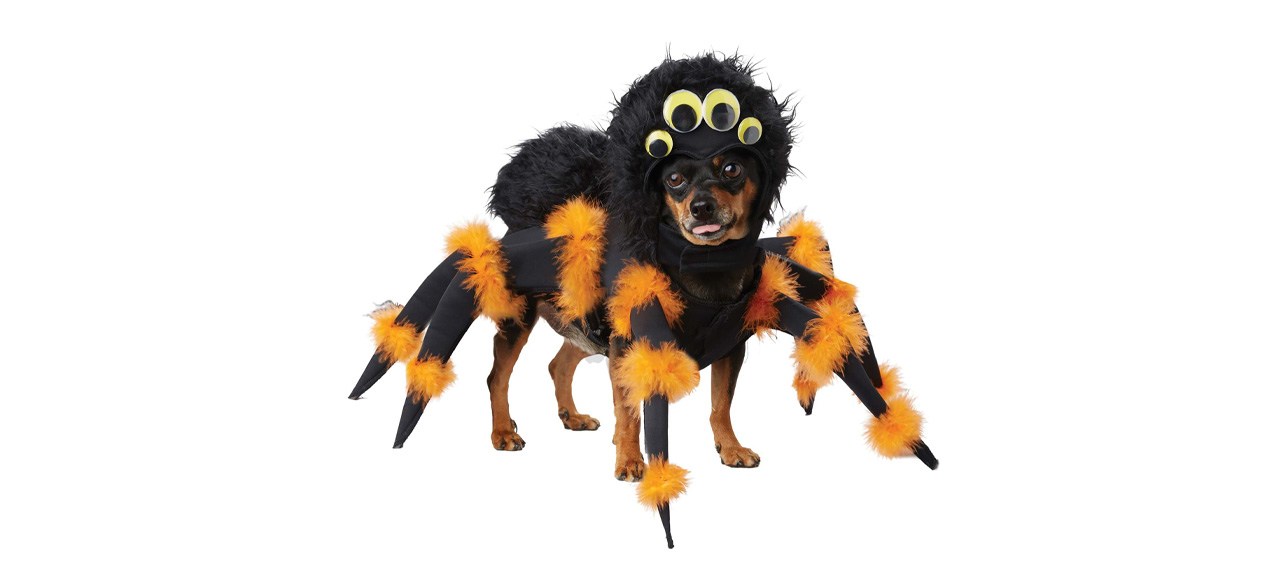 Turning your adorable beast into a fearsome predator is sure to give most of your guests a good laugh, and the arachnophobic among them a lighthearted scare. It comes in five sizes.
Halloween costumes worth checking out
Want to shop the best products at the best prices? Check out Daily Deals from BestReviews.
Sign up here to receive the BestReviews weekly newsletter for useful advice on new products and noteworthy deals.
Jordan C Woika writes for BestReviews. BestReviews has helped millions of consumers simplify their purchasing decisions, saving them time and money.
Copyright 2023 BestReviews, a Nexstar company. All rights reserved.