This is an archived article and the information in the article may be outdated. Please look at the time stamp on the story to see when it was last updated.
The Cubs $500-million plan to renovate Wrigley field could win final approval from the city council this week.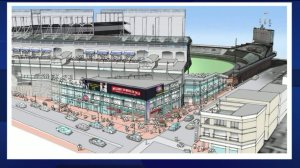 The city's zoning committee is scheduled to vote on the plan Tuesday. If approved, it goes before the full city council Wednesday.
Wrigleyville alderman Tom Tunney said Thursday he had "no objections" to the plans, but he has sent an e-mail to fellow aldermen later Thursday saying there are unresolved issues that need to be addressed, before he supports the plan at the zoning meeting.