This is an archived article and the information in the article may be outdated. Please look at the time stamp on the story to see when it was last updated.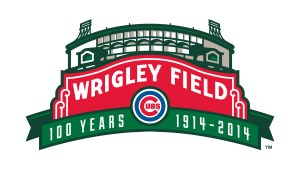 66 years ago today, WGN-TV got into the baseball business as Jack Brickhouse took to the mike and called a 4-1 White Sox win over the Cubs at Wrigley Field. From Larry Wolters story in the Chicago Tribune:
"The baseball shows, directed by Don Cook, will be relayed with the aid of the station's new mobile unit from the ball parks to the transmitter atop the Daily News building. Special telephone circuits also will be employed.
Three of the latest type orthicon cameras will be used by WGN-TV. One of them includes the new $7500 zoomar lens, so-called because it zooms quickly into focus, enabling the cameraman to change from distance shots to close-ups with the flick of a finger.
At Wrigley Field, the zoomar camera will be placed outside the foul line in left field; another camera will patrol around third base and the Cubs dugout; and a third will be on the ramp next to the press box. Brickhouse will be stationed in the press box section, using a video monitor for reference while talking."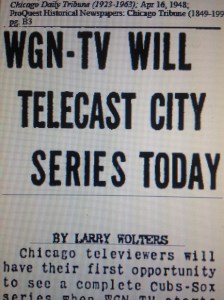 There were 9,233 fans on hand at Wrigley to witness the game in person as the Sox evened the 10-game preseason series at four games apiece. (The teams had started playing games on the West Coast back in March.)
66 years later, we're proud to still be bringing you Chicago baseball.
-Bob Vorwald