This is an archived article and the information in the article may be outdated. Please look at the time stamp on the story to see when it was last updated.
Police are looking for a man who sexually assaulted a young woman in broad daylight as she waited for a bus on the city's far North Side.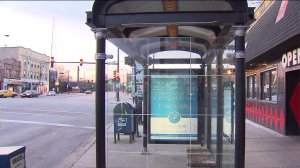 It happened at 2 p.m. Thursday at a bus stop in the 6300 block of North Clark Street, in the Edgewater neighborhood.
Investigators say the man sat down next to the 22-year-old victim at the bus stop , and then grabbed her and took her to a nearby alley where he sexually assaulted her and stole a credit card.
The woman went to the hospital.
Police have made no arrests.