This is an archived article and the information in the article may be outdated. Please look at the time stamp on the story to see when it was last updated.
CHICAGO — A 27-year-old woman was sexually assaulted near Millennium Park early Tuesday after chasing a man who robbed her, according to police.
The woman was waiting for a train at the CTA Red Line's Washington station around 4 a.m. Tuesday when a man approached her, robbed her of her phone and other belongings and fled the scene.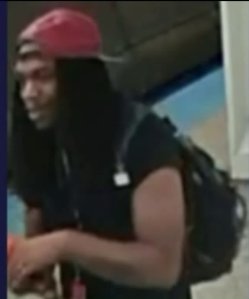 After the woman chased him out onto the street, the man entered a staircase leading to the Millennium Park parking garage on the 100 block of East Randolph. Once they were inside, police say, the man sexually assaulted the woman.
She was later transported to Northwestern Hospital in stable condition.
The man is described as a male black, 25-35 years old with long black dreads. He was wearing a red/black hat and black t-shirt, black pants, black shoes and a dark/multi-colored backpack.
Area Central detectives are investigating.