This is an archived article and the information in the article may be outdated. Please look at the time stamp on the story to see when it was last updated.
SEDALIA, Mo. — Authorities are looking for a man who allegedly locked his girlfriend in a wooden box for four months, police told KCTV in Kansas City.
KCTV reported that James Barton Horn Jr., 47, is on the run and considered dangerous. It all began when a woman called 911 Thursday, telling police she had managed to escape the home in which she said she was held captive.
"She was frantic and said she had just escaped her boyfriend's house where he had been periodically locking her in a wooden box," Sedalia, Mo., Police Sgt. Joshua Howell told KCTV.
Authorities told the station the couple had hit a rough spot in their relationship, after which Horn attacked the woman and forced her into a wooden box that was about four feet long, four feet wide and eight feet deep.
According to police she was sexually assaulted and routinely locked in the box, but was given food and water.
Court records indicate Horn has committed similar acts before. The station reported he had a history of torturing and holding women captive, according to those records.
Police obtained a search warrant for the home, and found the box which they said appeared "to be constructed for the purpose of concealing a person."
The woman told authorities she had been locked in the box since January, after the couple's consensual relationship turned bad.
KCTV reports police have not released a picture of Horn, but he is described as a white man with dark hair, about 5 feet 11 inches tall and 175 pounds.
However the station said it obtained a mugshot of the man from the national sex offender list.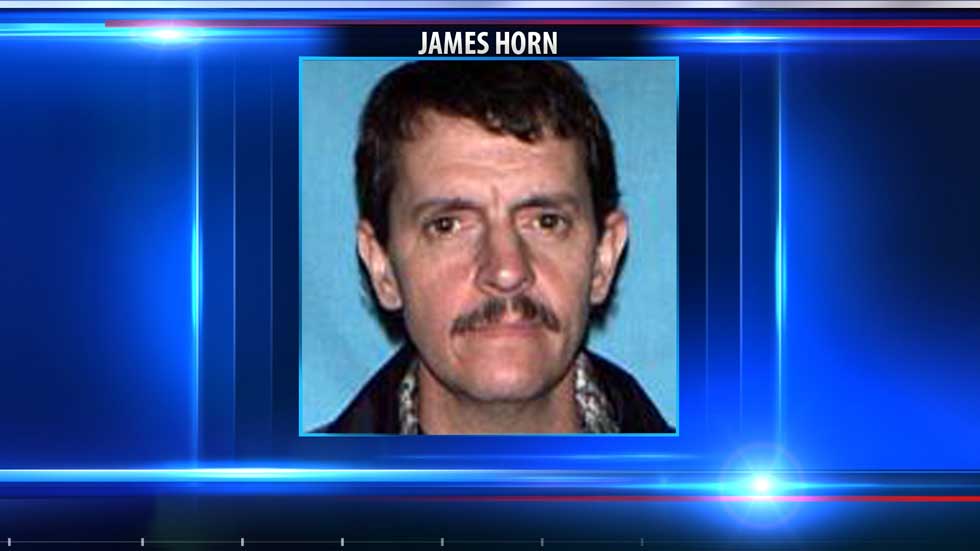 Citing court records, KCTV reported Horn had spent several years in prison, and a judge warned that he could commit another violent sex act before he released him.