This is an archived article and the information in the article may be outdated. Please look at the time stamp on the story to see when it was last updated.
A 19-year-old woman is dead, and two others wounded after  a shooting on the South Side.
It happened around 3:00 p.m. yesterday in the 6400 block of South Eberhart avenue.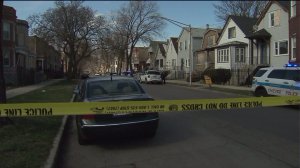 She was shot in the upper body and later died at the hospital.
A 20-year-old man was shot in the knee and a 33-year-old man shot in the foot. Both are expected to recover.
No arrests have been made.