This is an archived article and the information in the article may be outdated. Please look at the time stamp on the story to see when it was last updated.
CHICAGO — An off-duty Chicago police officer is facing charges after he drove into the side of  restaurant early Sunday morning, killing a 34-year-old woman. Marquita Reed was out with friends when they decided to grab some late-night food at Tony's Philly Steak in the 1700 block of West 87th Street. Reed and a 35-year-old friend were sitting at a table and waiting for their food around 2:25 a.m. Sunday when a black Toyota Corolla crashed through the side of the restaurant.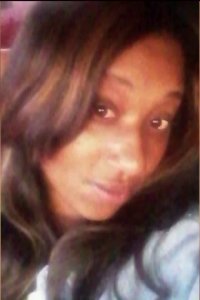 Reed was pinned under the car, and after first responders pulled her out she was taken to Advocate Christ Medical Center, where she was later pronounced dead. Her friend was also struck by the car and taken to the hospital in a neck brace, but she is in good condition with a leg injury. An off-duty CPD officer who was behind the wheel of the Corolla remained on the scene, and told first responders he hit the restaurant after swerving to avoid a car that cut him off. The 24-year-old officer told first responders he was driving east on 87th Street and attempting to turn south on Wood Street when another car going in the opposite direction turned in front of him. He said in an attempt to avoid the car he turned away, jumping the curb and plowing into the restaurant. The officer, whose name has not been released, had blood alcohol content of .083, according to police. That's just over the legal limit of .08. Reed was a registered nurse, and a mom to an 11-year-old and a 13-year-old. Dozens of people gathered at her family's home Sunday night to comfort each other. Her mother Angela said she was "such a sweet person." "She would do anything for anybody," Angela Reed said. Witnesses to the crash said they believed the off-duty cop wasn't at fault, and didn't even have time to brake after the car cut him off. Police said that second car left the scene of the crash. Chicago Police Superintendent Eddie Johnson said an investigation into the crash and the officer who was behind the wheel is underway. "The investigation continues as we try to ascertain exactly what happened," Johnson said. "When the time comes he'll be held accountable for his actions." Witnesses said they saw investigators remove beer from the trunk of the Corolla after the crash. Charges are pending against the officer.