This is an archived article and the information in the article may be outdated. Please look at the time stamp on the story to see when it was last updated.
Chicago Tribune Reports-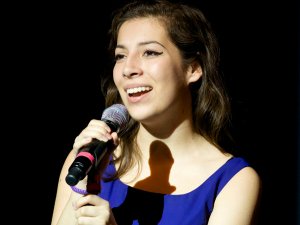 A New York state woman faces more than 30 years in prison if she is convicted of charges in the deaths of two Bard College students, including a teen from Winnetka, after being indicted by a grand jury of 17 charges, according to a published report.
Carol Boeck, 63, was indicted Friday by a Dutchess County, NY grand jury of seven counts of aggravated vehicular homicide; five counts of first-degree vehicular manslaughter; two counts of second-degree manslaughter; one count of leaving the scene of an incident without reporting; and two counts of operating a motor vehicle while under the influence of alcohol, all felonies, the Poughkeepsie Journal reports.
The accident happened on Jan. 31 as Sarah McCausland was walking with a group in Tivoli, N.Y. when they were struck by a vehicle which fled the scene.
Along with McCausland, 19, Evelina Martin Brown, 20, of Seattle, was also killed. A third person was also injured but survived. They were students at Bard College, which is located in Annandale-on-Hudson, N.Y., about 3.5 miles south of Tivoli. Both communities are about 2 hours north of New York City on the Hudson River.
Boeck, 63, of Red Hook, N.Y. was later charged with felony driving while intoxicated and first-degree vehicular manslaughter. Boeck, who had a previous DWI conviction, was ordered held on $100,000, officials said at the time.