This is an archived article and the information in the article may be outdated. Please look at the time stamp on the story to see when it was last updated.
WAUKEGAN, Ill. – A woman was charged in the death of a married couple in an alleged drunk driving crash Sunday night.
Letisia Delgadillo, 39, is being held on a $1 million bond.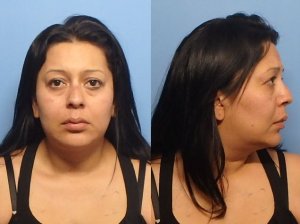 The four-car crash killed a 42-year-old man and a 41-year-old woman at Grand Avenue and Baldwin Avenue in north suburban Waukegan.
Officials said Delgadillo ran a red light while driving west on Grand Avenue.
She facing charges including with DUI and aggravated DUI causing death. Police said, preliminary results show that Delgadillo's blood alcohol limit was over twice the legal limit allowed.
Delgadillo will appear in court again on Aug. 31.