This is an archived article and the information in the article may be outdated. Please look at the time stamp on the story to see when it was last updated.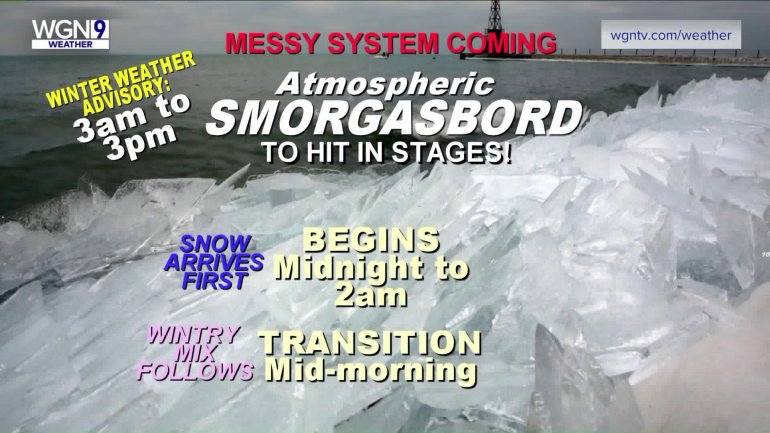 It's beginning to sound like a broken record, but yet another round of wintry weather is targeting the Chicago area.
A Winter Weather Advisory is in effect starting after midnight and continues through Wednesday afternoon.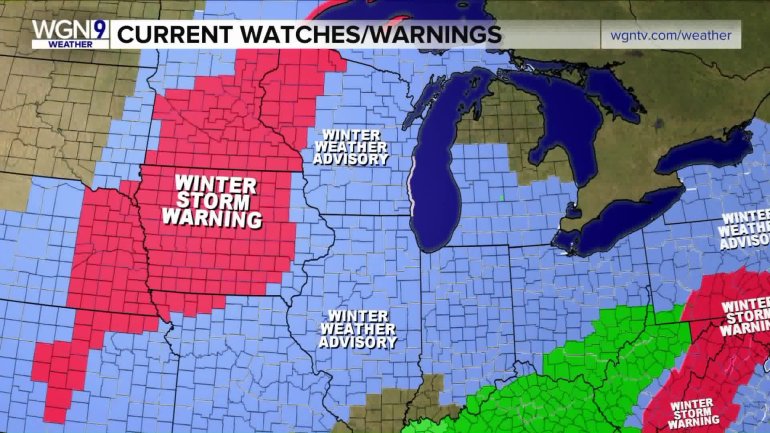 Snow will develop between midnight and 2 a.m. and continue into the morning rush hour. Precipitation will change to a wintry mix of freezing rain, and even rain by early afternoon as temperatures break above freezing.
Snowfall amounts are likely to fall in the 1 inch to 3 inch range with a few isolated 4 inch tallies.
Allow extra time reaching your destination in the morning as slick travel and slowed travel times are likely.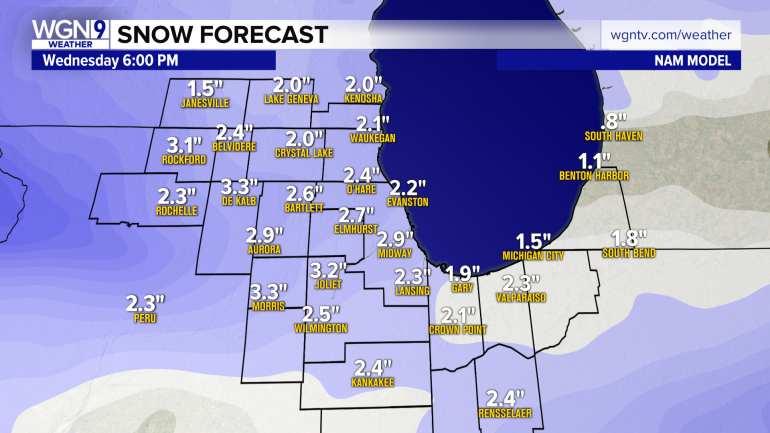 Updates at wgntv.com/weather