This is an archived article and the information in the article may be outdated. Please look at the time stamp on the story to see when it was last updated.
Does the judge live on the south side or along the Gold Coast? We know where he should live if he followed the law.  It's one of the many questionable things we've found this week in our joint WGN investigation with the Medill Watchdog unit of Northwestern: Judging the Judges.
Let's start with the basics. Before Cook County Chief Judge Tim Evans, or any judge for that matter, could put on the robe, they have to pass a test. One, be a U.S. citizen, two, a licensed attorney, and three, a resident of the unit which selects him. It is a fancy way of saying they must live in the same community as the voter.
It's kind of like electing a Chicago alderman or a state representative or congressman. To win an election they have to live in their district. In Cook County some judges are elected countywide, while others are from one of 15 smaller areas, called subcircuits.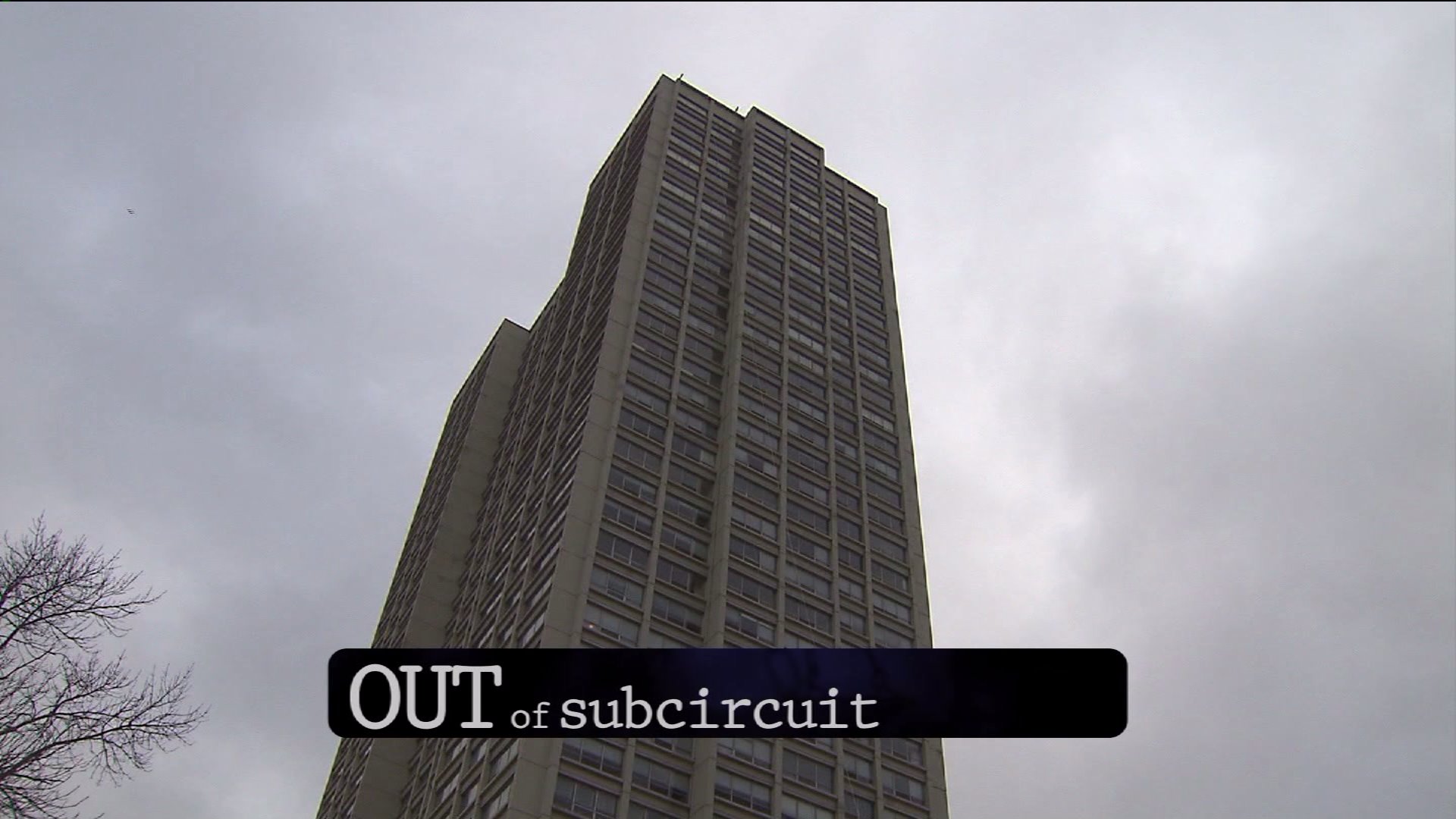 Our investigation, Judging the Judges, found some of those subcircuit judges living elsewhere. Once elected, they moved out of their homes into posh condos. Some others we found leaving the South Side for the North Shore. That's not what lawmakers had in mind back in 1991 when they created the 15 subcircuits in Cook County to help bring more minorities to the bench.
"So the idea of the subcircuit was if you ran you were going to live in that subcircuit," said Larry Suffredin. Suffredin represents the Chicago Bar Association which originally fought against the law, then accepted it was here to stay.
"I do think judges help stabilize neighborhoods. They are significant public officials. They are people that kids can look up to.  Neighbors can feel comfortable having in their community," he said.
If only they'd stay in the community.
In 1992, Leida Gonzalez-Santiago was one of the first to win in a newly created Hispanic subcircuit. Seven years later she moved out of her district.
Vanessa Hopkins had been a lawyer for only a few short years before winning a seat on the bench in the far south side. Three years later she bought a condo out of her subcircuit signing a mortgage that says it would be her principal residence. Neither judge would comment.
Then more than a decade later, a constitutional question flipped the notion of residency on its head. Attorney General Lisa Madigan weighed in saying you can't force a judge to stay in the subcircuit after they run for re-election or what is commonly called retention. According to Suffredin, "Many of these judicial deserts ended up losing the judges they had."
Judge Peter Flynn is another who moved out. He won election from a south side subcircuit, but after Madigan's opinion he jumped ship moving to a wealthy neighborhood on the north shore. He wouldn't speak with us, but it begs the question: Why keep this subcircuit system if a judge can just move from the community that elected him?
Robert Cummins once sat on the Judicial Inquiry Board which investigates judges. He opposes subcircuits.
"I'm not sure that heritage or gender or anything of things matter as to whether a judge is qualified or can perform," according to Cummins. He asks, "Does it make any difference whether the judge grew up and lived in Hyde Park when he was elected.  Is he going to be a different person when he moves to Rogers Park?" Even though a judge is elected from a smaller subcircuit, once on the bench they must do bench work for everyone in the county.
After the Madigan ruling, Springfield took up the issue again.  Lawmakers didn't kill subcircuits, but it did try to force the residency rule. Lawmakers passed a new election law requiring a judge running for a subcircuit seat live in the neighborhood even when seeking retention. Judges elected before 2008 could move after they won retention, but not anyone in the future. So who's watching them? According to Suffredin, "Nobody's watching them."
Our investigation found other ways judges are skirting the law. We'll have that story tomorrow night when we find judges moving in with relatives, buying second homes, and even showing questionable property tax breaks.
For more information, log on to the Medill Watchdog website.