This is an archived article and the information in the article may be outdated. Please look at the time stamp on the story to see when it was last updated.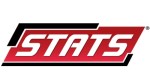 * The Twins are tied for fifth in the majors with 38 come-from-behind victories, their most since 2009 (39).
* The White Sox were swept in a four-game series by the Indians for the third time this season. It is the first time since 1963 that a team was swept in three four-game series by an opponent (Dodgers over Mets).
* Since September 1, Josmil Pinto is fourth in the AL  in batting average (.405, 15/37), slugging percentage (.703), and OPS (1.166) (minimum 40 PA).
* Marcus Semien is the first White Sox player with four multi-hit games within his first eight Major League games since Craig Wilson in 1998.
* Liam Hendricks' .364 (28/77) opponent batting average after getting ahead in the count 0-1 is the highest in the majors this season (minimum 75 batters faced).
* Erik Johnson was lifted after only 3.2 innings in his last start. Since September 1, the White Sox have had six games in which their starter went no more than 4.0 innings, the most in the majors.