This is an archived article and the information in the article may be outdated. Please look at the time stamp on the story to see when it was last updated.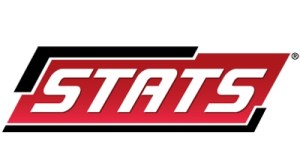 * After losing each of their previous five interleague series against the White Sox, the Dodgers captured the most recent encounter by taking two of three games in June 2012. The White Sox own a 12-6 advantage overall during the regular season, though the Dodgers did defeat Chicago in six games in the 1959 World Series.
* With a 4-1 victory Sunday, the White Sox salvaged the final game of their series versus San Diego (1-2). Chicago sports a .500 record (29-29) for the 18th time this season, the most in MLB.
* By falling to Pittsburgh on Sunday, 5-3, the Dodgers dropped three of four games to the Pirates. Los Angeles is now 1-18 when scoring three or fewer runs since April 18 (4-4 previously).
* Paul Konerko doubled and hit his third home run of the season on Sunday. It was the 437th round-tripper of his career. Konerko needs one more to tie Andre Dawson (438) for 42nd on the all-time list.
* Yasiel Puig is batting .275 and slugging .468 when facing a pitcher for the first time in any game, but then .433 and .800, respectively, when facing the same pitcher thereafter.
* After two career starts against the White Sox, Clayton Kershaw has yet to beat them, going 0-1 with a 5.40 ERA. He is 6-3 with a 2.67 ERA over 17 starts versus the American League.