This is an archived article and the information in the article may be outdated. Please look at the time stamp on the story to see when it was last updated.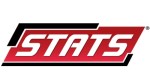 * Since the start of 2010, Tampa Bay has gone 8-7 at U.S. Cellular Field after going 16-28 at the White Sox in their first 12 seasons. The Rays have allowed seven runs or fewer in 27 straight trips to U.S. Cellular, one behind the Royals for the longest active streak.
* Tampa Bay has scored four runs or fewer in each of its first eight road games, the longest streak to start a season by an AL team since the 2003 Tigers (nine). The Rays' 1.75 runs per game on the road are last in the majors and almost 1.5 runs per game lower than any other AL team (Detroit, 3.20).
* Chicago has a 5.20 team ERA, which ranks last in the AL and ahead of only Arizona's 5.39 in the majors. The White Sox have not finished last in the AL in ERA since 1998 (5.20), which was also the last year their team ERA was over 5.
* Chris Archer has gone just 4-8 on the road in his career, compared to 8-3 at home. Part of the problem has been run support: Archer's 2.90 run support average on the road is the second lowest in baseball since 2012, minimum 10 road starts (Jacob Turner, 2.46).
* In his brief MLB career, Erik Johnson has been a much better pitcher at home, going 2-1 with a 2.49 ERA (6 ER/21.2 IP) compared to 2-2 with a 5.46 ERA (17 ER/28.0 IP) on the road.
* Among players with 60+ at-bats, the top three batting averages in the American League belong to White Sox: Dayan Viciedo (.377), Tyler Flowers (.375) and Alexei Ramirez (.352). Only once in the last 100 years have the White Sox had more than one player hit .350 or better in March/April, minimum 60 AB (Chet Lemon and Alan Bannister in 1981).