This is an archived article and the information in the article may be outdated. Please look at the time stamp on the story to see when it was last updated.
Hundreds of people walk in and out of  court houses each day in the Chicago area. Many of them facing a myriad of problems; Legal, financial, family, drugs, jail time, the list goes on.
Mike Kienapple is trying to help them find a better place.
Pastor Mike was already spreading the gospel in communities when he started Courtside Ministries at 26th and California back in December of 2011. Now he and up to 15 volunteers a day from 45 area churches .
The group prays with the community outside six courthouses in Chicagoland five days a week.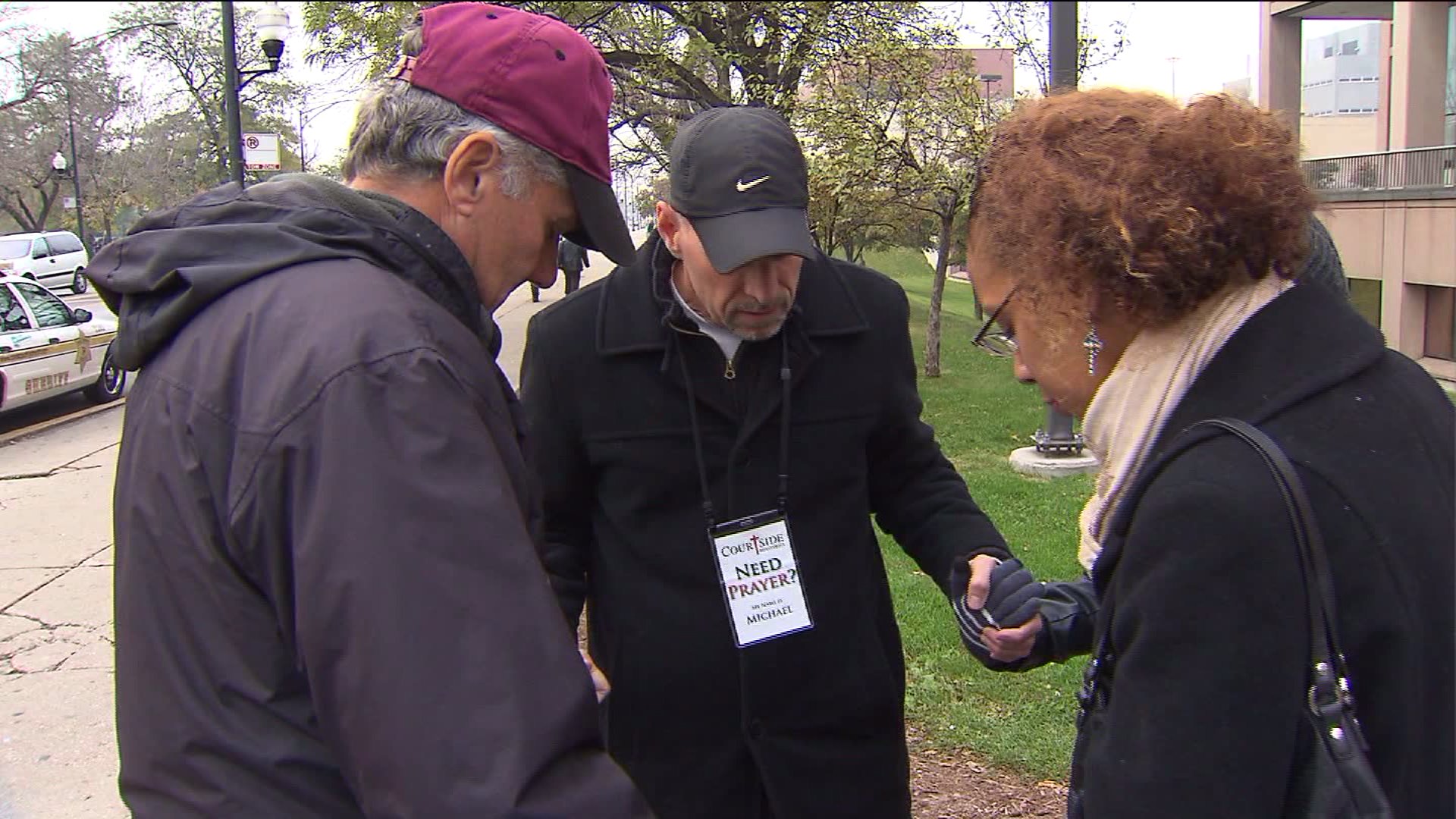 Prayers are not only for those in need, Pastor Mike says they pray for courthouse employees, police officers, and firefighters or anyone in need of uplifting.
Pastor Mike says just one encounter with courtside ministry volunteers is all some people need to get their lives back on track.
Since they started in the Chicago area he estimates they have prayed for over 30,000 people.
The organization also operates in Colorado, California, Florida, Ohio, Michigan, and Indiana.
For more information, log on to Courtsideministries.org