This is an archived article and the information in the article may be outdated. Please look at the time stamp on the story to see when it was last updated.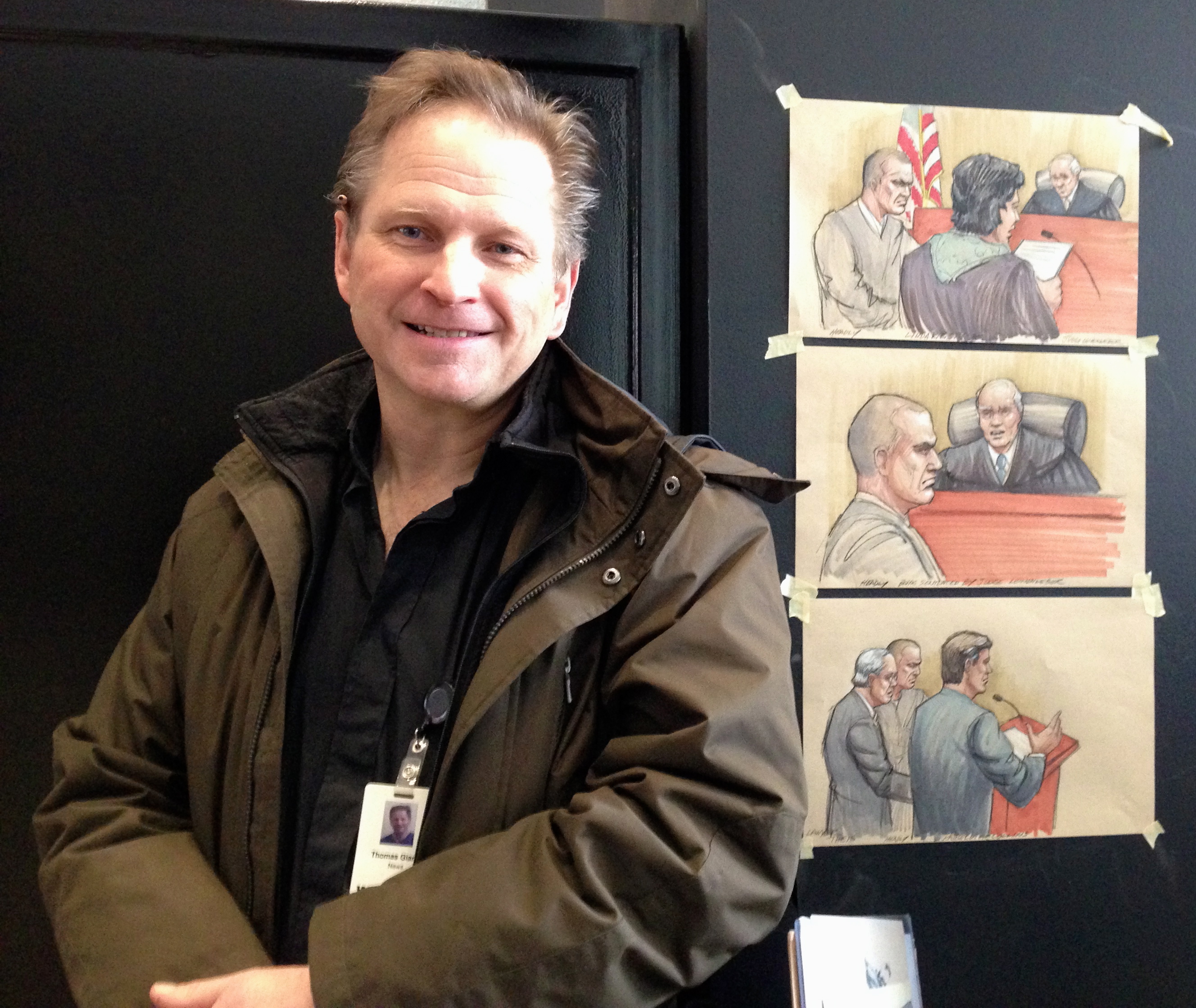 It's always nice to work with Tom Gianni whenever I cover a major court case. Tom is currently our principle courtroom artist. But he's a freelancer so we all see him sporadically. In the future, we may not see artists like him at all.
I've worked with Tom in recent years on a number of cases including the Rod Blagojevich and Drew Peterson trials. We worked together last Thursday while covering the sentencing of terrorist David Headley at the Dirksen Federal Building. Headley was arrested at O'Hare after helping to plot the terrorist attacks that killed over 160 people in Mumbai, India. With a number of news outlets from India covering the case last week, Tom made extra money by also selling his sketches to them.
Covering court cases for TV can be cumbersome because cameras are still largely prohibited in IL courtrooms. So the images provided by artists like Tom are helpful in telling a story on TV and across all digital spaces. Judges are usually pretty accommodating, allowing court artists to sit in the front row or in the jury box when it's available.
I think Tom does a nice job of boiling the essence of many moments within a courtroom into just a few images. Angles may be changed and the composition of key players are obviously different from what courtroom observers got to see. But sketches are usually effective in conveying how things played out in court. According to Tom, "There's standard shots like the judge and defendant. Then key players and judge with lawyers. You learn how to arrange it so it makes for a good image for TV."
Despite deadlines and very limited time, court artists view their work as art. Tom is often still drawing and shading right up until we are recording his work for air. The finished product is always an interesting snapshot. I have seen lawyers and newsmakers buy sketches from courtroom artists to frame and keep for themselves.
I'm sure Tom appreciates those who appreciate his work. He was guided to his career by his brother. Gary Gianni worked through the 70's and 80's. He was the principle courtroom artist during the trial of serial killer John Wayne Gacy. Tom says, "Gary didn't want to do it anymore so he passed it down to me. I get to do what I love and that's drawing." But Tom doesn't recommend his career path to anyone. "They are introducing cameras to Illinois courtrooms so it might be the twilight of this job."