This is an archived article and the information in the article may be outdated. Please look at the time stamp on the story to see when it was last updated.
Finding out where a judge lives ought to be difficult. After all, no judge wants an unhappy defendant knocking at their door or a reporter for that matter. But, the special protection afforded judges for their security also shields them from questions about whether or not they're playing by the rules. And no one seems to be checking.
The law says if you're going to run for judge in a subcircuit you must live there. And, it added one more requirement: until the judge wins re-election six years later, the judge has to stay there. The stakes are high. Falsifying information can get a judge kicked off the bench. Our investigation, "Judging the Judges" uncovered a number of judges who are skirting the law.
Calling it a ridiculous way to be electing judges, former U.S. Attorney Anton Valukas says where a person lives should not be a factor in electing quality judges. Valukas oversaw one of the largest cases of judicial corruption, Operation Greylord, where 15 judges went to prison for bribery and other charges. He worries about electing judges through subcircuits, "The issue of residency as we all know is such an elusive thing. We have political people who claim to live in a community, but they have their magnificent house in some other community – well I maintain the address. And so this idea of residency within the district seems to be a slippery slope," he says.
We found some judges teetering on that slippery slope. Judge Patrick Sherlock and his wife bought this condo last year in his subcircuit. But his wife lives here in the Gold Coast, out of the subcircuit. Where does the judge live? He wouldn't say. But according to a property deed, Patrick Sherlock's tax bills are sent to Lake Shore Drive, way out of his subcircuit. Living in the subcircuit would be legal. For the judge, living on Lake Shore Drive would not.
Years ago, Robert Cummins sat on the Judicial Inquiry Board, a kind of judicial watchdog. According to Cummins, "Given this argument about residency and people being able to move from one neighborhood to another, that controversy certainly underscores the fact that legitimacy of the thing is at least an issue." He adds, "Dishonesty isn't one of the hallmarks of judicial service."
Only one judge has ever been disciplined for violating the residency requirement. Part of the reason could be because it is so hard to prove. A judge can skirt the law by claiming to live with family or friends. Our investigation uncovered a few examples.
Judge Gloria Chevere and her husband owned a home outside of her subcircuit for more than 20 years. Yet, when she ran for judge in 2006 she claimed she lived in her cousin's home. Living with her cousin would be legal. Living with her husband would not. A couple years later she and her husband took out a mortgage at their home out of the subcircuit. The contract requires the borrower occupy the property as the principal residence. The judge signed the document. Remember if this was her principal residence at the time she ran for election and the next six years, then she would have broken the law.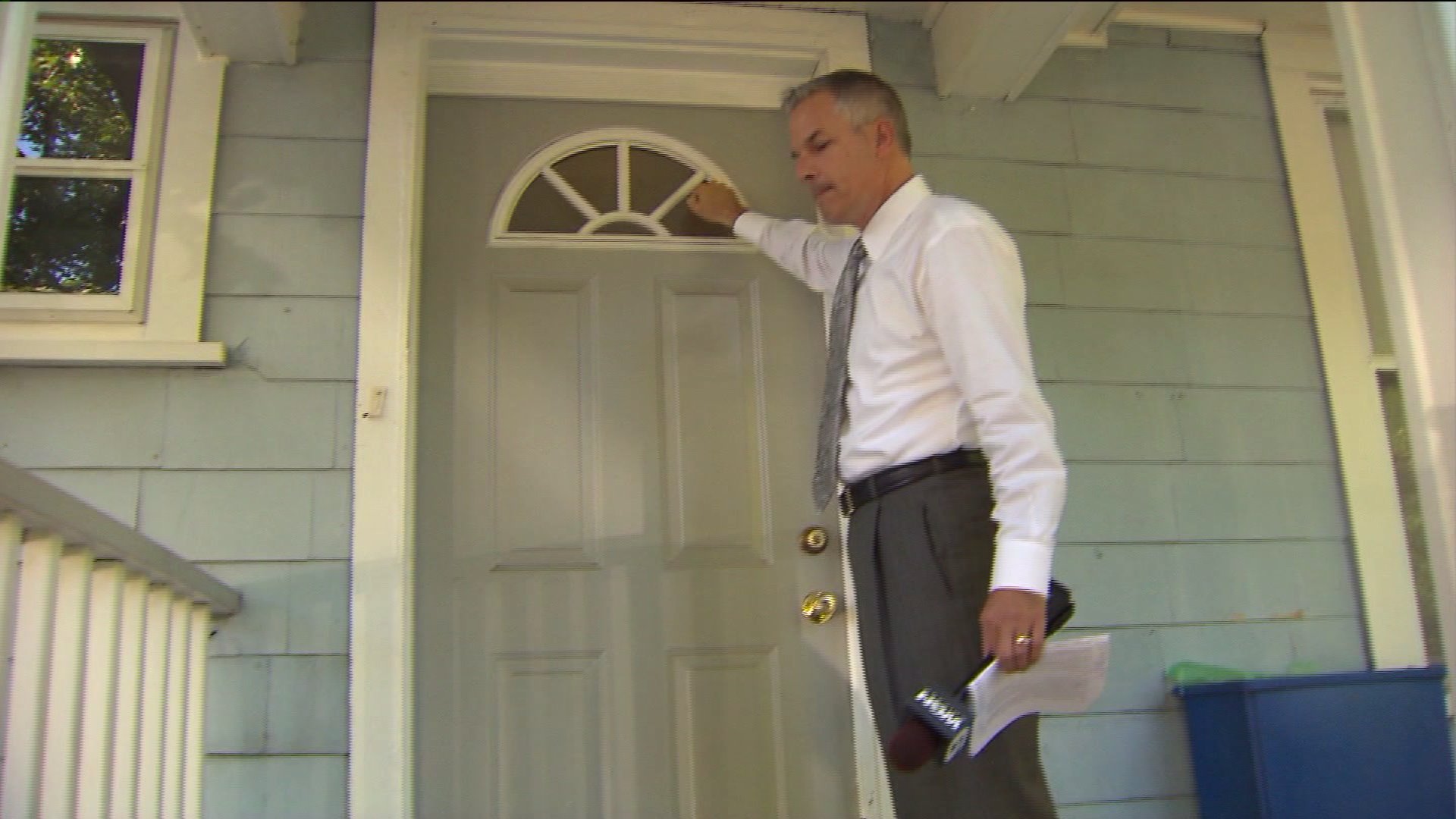 It's a similar story for Judge Beatriz Santiago. Before she chose to run for judge she owned a home out of her subcircuit. Then the 42-year-old moved back to her childhood home. Living with her mom and dad would be legal because it's in her subcircuit. Staying in her own home would not be legal.
"I'm not as fond of subcircuits.  I was opposed to them when they first happened in the General Assembly," said Larry Suffredin. Suffredin represents the Chicago Bar Association which rates judge's qualifications. "Now a candidate who on their petitions and their statement of candidacy says they live in the unit of government which is the subcircuit and they don't, is subject to a challenge," according to Suffredin.
Santiago was challenged. In sworn testimony before an election hearing officer, the would be judge claimed she moved back to her family two-flat occupied by 10 people including her brothers and sisters, their spouses and kids to care for her father who was recently diagnosed with Parkinsons. Taking only makeup and clothes, she left behind furniture and a big-screen-TV. At her own home she pays the mortgage, phone, electric and cable bills. The mail goes to her house out of the subcircuit. Yet Santiago testified she's a landlord renting her home to family members for a third of the mortgage. Under oath, she said there was no contract or bank records because it's a cash deal and she spends all the money. It's just a coincidence that Cook County Democratic Chairman Joe Berrios talked to her about becoming a judge before she moved out to care for her father.
The Hearing Officer ruled that a number of facts about Santiago's residency were not "entirely plausible," but there wasn't enough evidence to prove she didn't move in with her family. Santiago won her seat on the bench. However, our investigation raises even more questions. Four months ago, the judge took out a $184,500 mortgage on her home outside of the subcircuit. In order to get the loan she promised it would be her principal residence.
Santiago wouldn't comment. Chevere says she kept her voter registration in the subcircuit. She only moved after getting clearance to do so. She wouldn't tell us anything else.
Public records show they also benefited from a homeowner exemption. That's the property tax break all homeowners get. Now it's against the law to get an exemption if it is not your principal residence. So the two judges were either telling the truth about living in their homes to get the tax break or living with relatives in their subcircuit, but it can't be both.
Judge Chevere took the tax breaks a step further. As homeowners, she and her husband received a special exemption for families that earn less than $100,000 dollars a year. That's surprising since the judge alone earns $180,979 a year, way over the limit allowed.
All of this prompts many of the leading legal minds in Chicago to fervently complain, electing judges this way should end. When asked if we should abolish subcircuits, Valukas said, "Yes!"
            Tomorrow night we'll look at the highest court in Illinois and how the Supremes seem to be ignoring the law on residency.
For more on the investigation log on to Medill Watchdog website. http://medillwatchdog.org/