This is an archived article and the information in the article may be outdated. Please look at the time stamp on the story to see when it was last updated.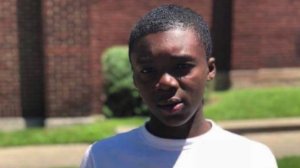 CHICAGO — The Chicago Police Department has 2,740 public safety cameras. The Office of Emergency Management and Communications has access to video from a total of 32,000 cameras. When one murder happened near two cameras this summer, a South Side family assumed video footage would help catch the killer.
"From what we've been told neither one of the cameras captured anything," Lanese Turner said.
Turner's nephew, Toby Robinson, was gunned down in July at the age of 14.
"It's so disheartening," Turner said. "You have a group of people that lives in this community and they're not safe. They're not safe. And neither was Toby."
Turner made it her mission to learn more about the cameras that the mayor and police brass frequently crow about.
WGN's Ben Bradley has the more on how often Chicago's police cameras go blind.