This is an archived article and the information in the article may be outdated. Please look at the time stamp on the story to see when it was last updated.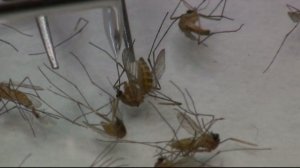 A bird infected with the west nile virus has been found in Evanston.
It's the first case of its kind this year in that north suburb.
So far this year infected birds and mosquitos have been reported in 32 Illinois counties, compared to 55 counties last year.
No human cases of West Nile virus have been reported in Illinois to date this year.
The virus killed 12 people in Illinois last year.