This is an archived article and the information in the article may be outdated. Please look at the time stamp on the story to see when it was last updated.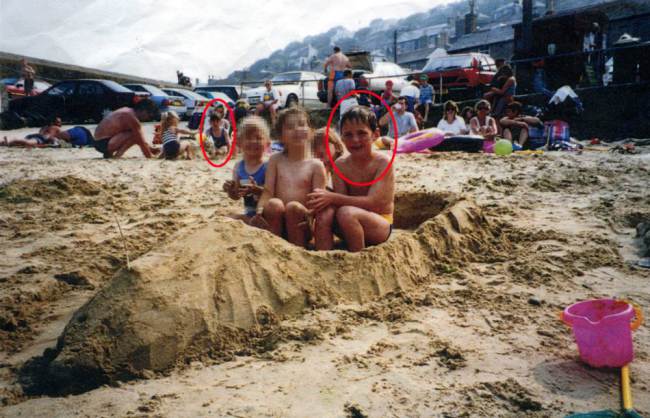 A couple was shocked looking at old family photos before their wedding showing they had crossed paths as children.
Aimee Maiden, 25, and her husband Nick Wheeler, 26, had no idea they were just a few yards apart from each other until they saw the grainy 1994 snap.
According to The Telegraph, as they came across the treasured shot of Nick building a boat in the sand with his sister and cousins, Aimee suddenly recognized herself as a little girl in the background.
Aimee said she frequently visited the beach with her family. Nick, on the other hand, lived hundreds of miles away and was at the beach on a vacation.
The couple met in college — 11 years later.