This is an archived article and the information in the article may be outdated. Please look at the time stamp on the story to see when it was last updated.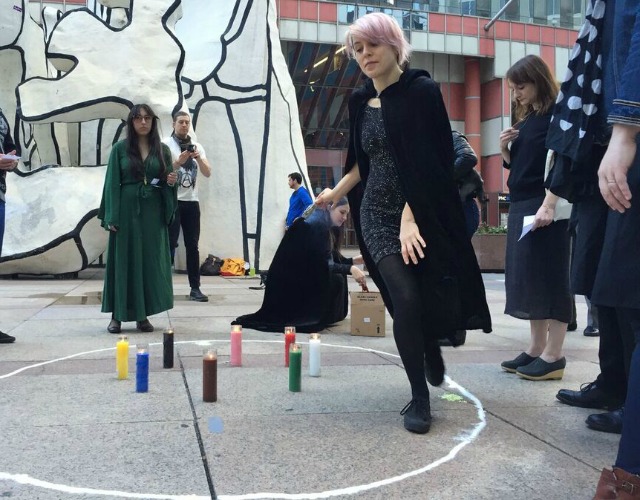 CHICAGO — If you have a cauldron of anti-capitalism brewing in your backyard, then WITCH needs you.
That's the name of a collective of performers looking to recruit fellow sorcerers to stop gentrification in their Northwest neighborhood.
WITCH is hoping to put a "hex" or "protective spell" on regernation.
"WITCH will perform an Hex and a Protective Spell action in the triangle of Logan Square, close to the Logan Square Blue Line CTA stop, as part of the 2nd Floor Rear Festival of Itinerant Spaces," according to the Facebook event listing.
"We think of it in the art realm, but we're very curious about social justice and that element being a part of it," Chiara Galimberti, 34, told Chicagoist
"We are calling them actions because it brings a level of seriousness and attention to the social justice aspects," Jessica Caponigro, 31 added. "We're not sitting around playing dress up."
The women say they want to call upon the history of witchcraft in taking on present day issues facing Logan Square: increasing rents, unhelpful landlords and new developments overtaking affordable housing in the area.
The collective admit it's not real witchery that will take place but there are serious issues that need to be addressed.
The ritual is scheduled to take place at noon on Saturday, Feb. 6 in the Logan Square triangle.