This is an archived article and the information in the article may be outdated. Please look at the time stamp on the story to see when it was last updated.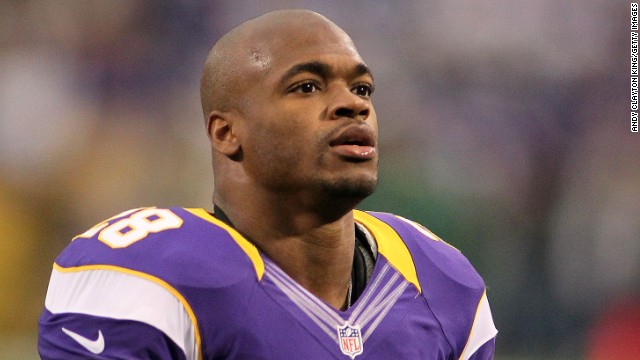 (CNN) — NFL running back Adrian Peterson has been indicted on a felony charge of injury to a child, Lt. Brady Fitzgerald of the Montgomery County, Texas, Sheriff's Office said Friday.
The sheriff's office has entered a warrant for Peterson's arrest. The indictment was issued Thursday, and no further details were immediately available, Fitzgerald said.
Peterson, whose hometown is Palestine, Texas, has been a running back for the Vikings since 2007, and he rushed for 75 yards in this season's first game.
In 2012, he was named the league's most valuable player when he rushed for 2,097 yards, just nine yards short of the single-season mark, the NFL said.
Peterson, 29, lost a 2-year-old son last year who was living with his mother in South Dakota, and her boyfriend, Joseph Robert Patterson, was charged with murder. Patterson has denied the charge and said the boy choked on strawberry fruit snacks, the Argus Leader of Sioux Falls, South Dakota, reported.
Patterson, 28, also was indicted for an alleged attack on the boy's mother and pleaded not guilty to those charges in July, the Argus Leader reported.