This is an archived article and the information in the article may be outdated. Please look at the time stamp on the story to see when it was last updated.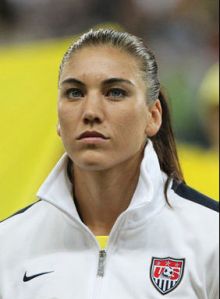 US soccer goalie, Hope Solo, will be in court today to face domestic violence charges.
Police arrested solo at a home near Seattle early Saturday morning.
They say she was drunk when she attacked her sister and 17 year old nephew.
Solo has two Olympic gold medals and plays in the national women's soccer league.
Her attorney says she is not guilty and that Solo was the victim.