This is an archived article and the information in the article may be outdated. Please look at the time stamp on the story to see when it was last updated.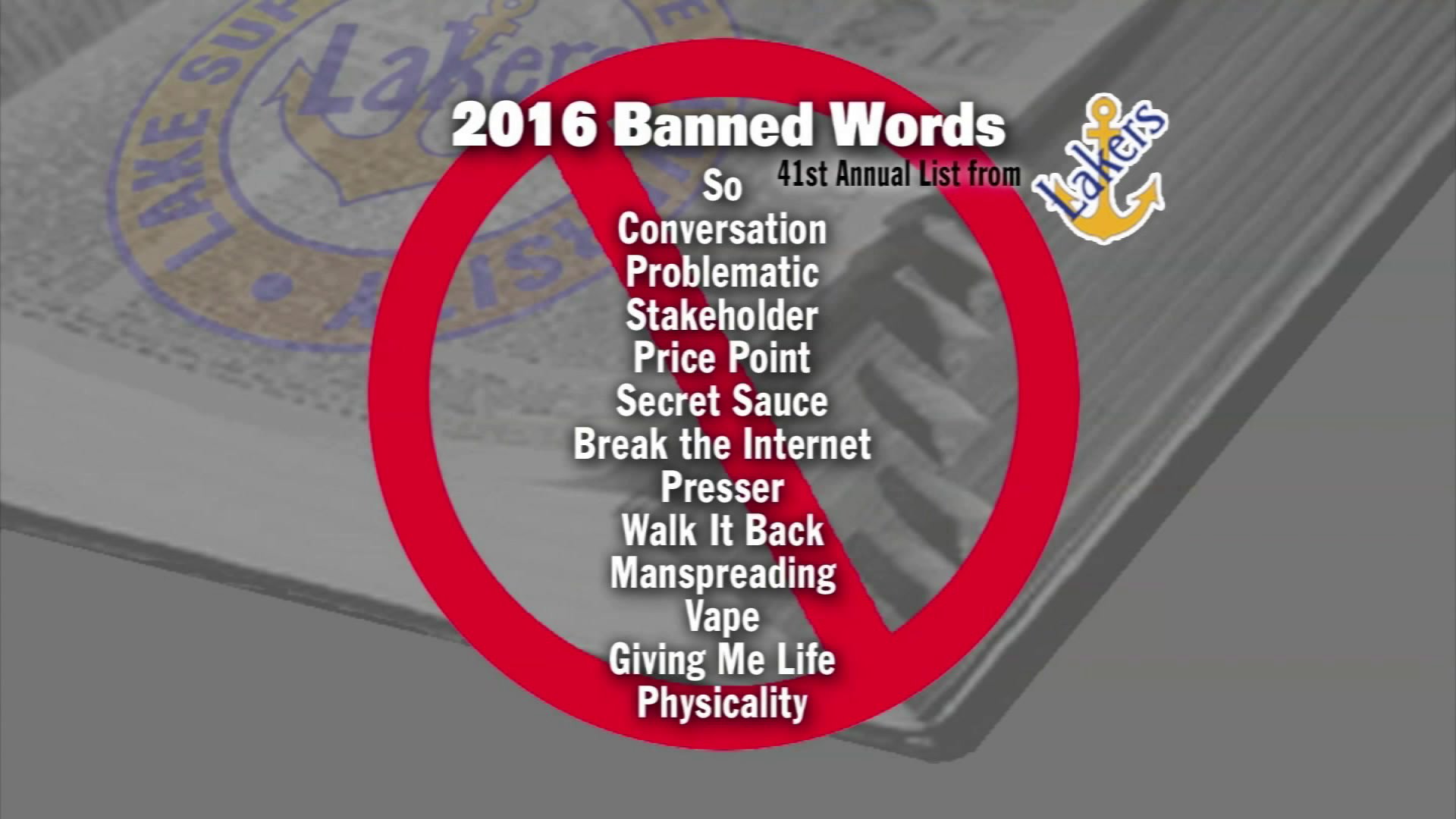 SAULT STE. MARIE, Mich. – A university in Michigan has come out with its annual list of banished words.
Each year Lake Superior State University bans words or phrases it deems overused, misused, or in poor taste. Top contenders for 2016 include "vape," "break the Internet" and "conversation."
Other words and phrases making the list: "problematic," "giving me life" and "secret sauce."
The school started banning words in 1976. Since then it has received thousands of submissions each year from around the world.
The university says it is proud of the tradition and plans to continue it for years to come.
To see its full list of "banished" words, go here.