This is an archived article and the information in the article may be outdated. Please look at the time stamp on the story to see when it was last updated.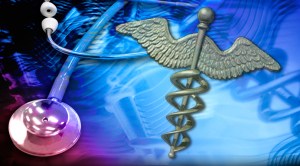 The student insurance plan that's being offered at the University of Illinois-Chicago will begin covering sex change operations next fall.
University trustees approved that, along with a 15 percent insurance price hike.
Student insurance will cost $922 a year, with $9 attributed to the surgery option for transgender students.
Sex change operations are not performed at the university hospital and will be considered an "out of network" benefit.
That means students would still have to pay for 30-percent of the cost.
About three dozen other universities already added this benefit, including Northwestern.
The University of Illinois campuses in Urbana-Champaign and Springfield have not.
Trustees approved the new benefit with a 6-2 vote.
Two board members were absent.
Trustees Edward McMillan and Dr. Timothy Koritz voted against it.
"It is our responsibility to be (financially) responsible with taxpayers' dollars and I think a lot of taxpayers may feel that is not an appropriate use of their money," Koritz said.  "I don't feel that ethically, morally … that I could support the possibility of that happening at the university."
Trustee Patrick Fitzgerald, a former U.S. attorney, who voted for the measure, said he would "give deference to the student body."
"I would be uncomfortable if we got into a situation where we looked at every procedure and tried to decide how comfortable taxpayers would feel," said Fitzgerald.