This is an archived article and the information in the article may be outdated. Please look at the time stamp on the story to see when it was last updated.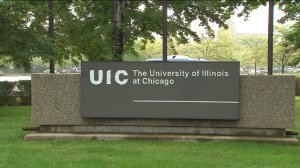 The faculty at the University of Illinois at Chicago are voting on whether to strike.
Union reps say professors were willing to accept furloughs and salary freezes when money was tight,  but now that the university is in good shape, they want a contract that reflects the current situation.
They're also fighting for longer contracts for non-tenured faculty.
The vote continues through Thursday.
UIC officials say they continue to bargain with the union and hope to reach a deal soon.