This is an archived article and the information in the article may be outdated. Please look at the time stamp on the story to see when it was last updated.
CHICAGO — An Uber driver is spreading the true spirit of the holiday season one rider at a time.
In a minivan decorated with a Christmas tree, candy canes and even a screen playing classics like "Home Alone," self-described "Uber Mom" Anita says she tries to make the season bright for riders. The single mother of three from Peoria is also spreading her positive outlook on life by inviting passengers to leave inspiring messages for others.
"Sometimes I get people in here that's had a rough day and I'd just like to give them some words of encouragement, and I thought it would be awesome to get other Uber riders to add to my collection," she said.
Notes left behind include: "Always be yourself and always be kind to others," and "The world is beautiful because it varies." If the notes aren't enough for some riders, Anita steps out at the end of the ride for one of her signature "Uber Mom" hugs.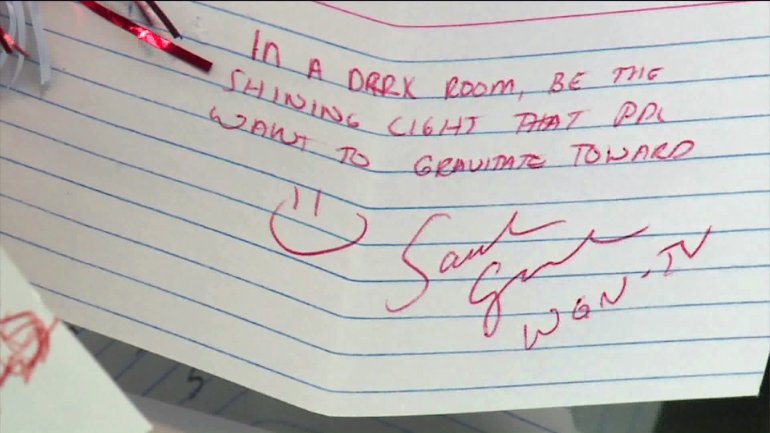 "To be able to make their day and get out and give them hugs, and just make them feel good, makes me feel good," she said.
While Anita's minivan helps her make money and spread goodwill, she won't be able to use it much longer. Drivers in Peoria are required to have vehicles less than 10 years old and her van is set to hit that milestone next month. Friends started a GoFundMe page so can get a newer vehicle and continue to drive — and put a smile on her rider's faces.