This is an archived article and the information in the article may be outdated. Please look at the time stamp on the story to see when it was last updated.
The internet is alive with a viral post that says the Powerball jackpot is enough to make every American rich.
The post from Instagram meme creator Esteyban claims if the pot was split among all Americans, we'd each get more than $4 million.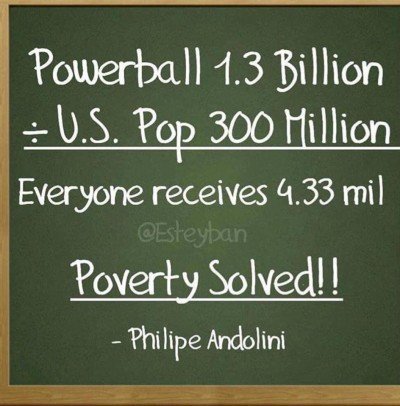 Well, think again.
The current jackpot split 300 million ways is actually  $4.33 per person.
By the way, the poster is outdated. The jackpot is $1. 4 billion now.