This is an archived article and the information in the article may be outdated. Please look at the time stamp on the story to see when it was last updated.
CHARLOTTE, NC — After receiving a ton of backlash, a shopping mall in North Carolina has put the Christmas tree back in its Santa display.
In a tweet Saturday night, SouthPark Mall said they would now include a traditional Christmas tree in their display.
We're adding key elements to the Santa set this week & listening to our customer feedback, we will now include a traditional Christmas tree.

— SouthPark Mall (@SouthParkMallNC) November 7, 2015
The mall in Charlotte had recently announced that when children visit Santa Claus this year, he'd be under a huge faux glacier instead of a Christmas tree.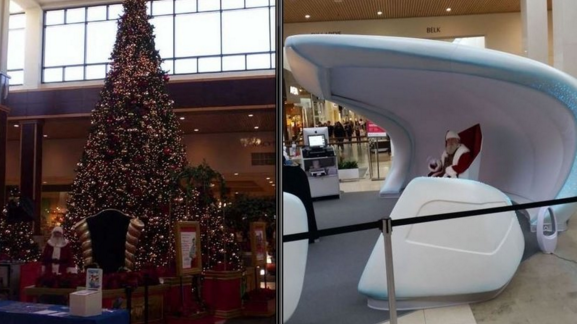 The mall said their goal with the new display was to be "fresh and exciting."
But that idea received cold feedback on social media.
A petition was started on change.org "to bring back the Christmas tree."
The post on the petition page reads: "Southpark Mall and Simons Malls have decided to abandon a long-standing tradition of having a Christmas tree in the center of the mall and Christmas tree lighting ceremony. We, the community of Charlotte, feel this is in poor taste and needs to be corrected."
By Sunday morning, more than 23,000 people had signed.