This is an archived article and the information in the article may be outdated. Please look at the time stamp on the story to see when it was last updated.
SEATTLE — Some Target customers have recently been documented misusing the store's shopping baskets, and their misuse has gone viral.
According to Q13 in Seattle, several photos showing folks not holding the baskets, but rather dragging them and their entire rack around as if the rack was meant to have wheels, have appeared on Reddit.
Here are a few examples: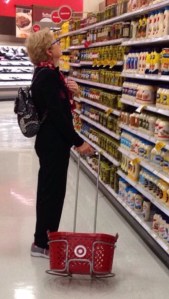 This is not how Target intended it.
Still not correct.
Nope.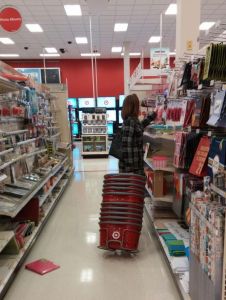 No word on whether this woman was serious with this or not.
Again, these are just a handful of examples posted to Reddit.
Some Target stores do have carts, which can be wheeled around just as any you'd see in another grocery store.