This is an archived article and the information in the article may be outdated. Please look at the time stamp on the story to see when it was last updated.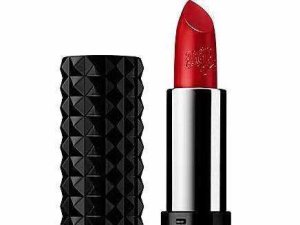 SAN FRANCISCO — Beauty retail chain Sephora is being criticized for the name of a lipstick color.
It's called "Underage Red," and is part of a makeup line from reality TV star Kat Von D.
Some say the name suggests it's either for young girls trying to look sexy, or for women of legal age who are trying to look like young girls.
The company apologized and stopped selling the color in stores and online.
https://twitter.com/ParkerMolloy/status/577192595891302400
This isn't the first time one of Kat Von D's lipstick colors has stirred controversy. In 2012, Sephora pulled the lipstick called "Celebutard" after shoppers complained.