This is an archived article and the information in the article may be outdated. Please look at the time stamp on the story to see when it was last updated.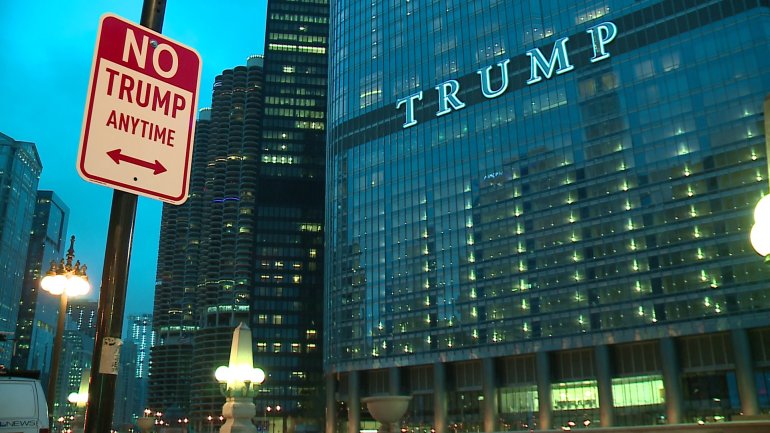 CHICAGO – A peculiar sign has landed in a very peculiar location in Chicago.
A "No Trump Anytime" sign was placed right in front of Chicago's Trump Tower.
The signs have been popping up in several major cities including New York, Miami, Washington D.C. and Los Angeles.
According to The Daily Beast, they are the work of L.A.-based street artist Plastic Jesus.
https://www.instagram.com/p/BErNEwlFbr2/
https://www.instagram.com/p/BErKVl5Fbl8/
Plastic Jesus's previous work has focused on the Kardashians and other aspects of celebrity culture and Wall Street, according to The Daily Beast.