This is an archived article and the information in the article may be outdated. Please look at the time stamp on the story to see when it was last updated.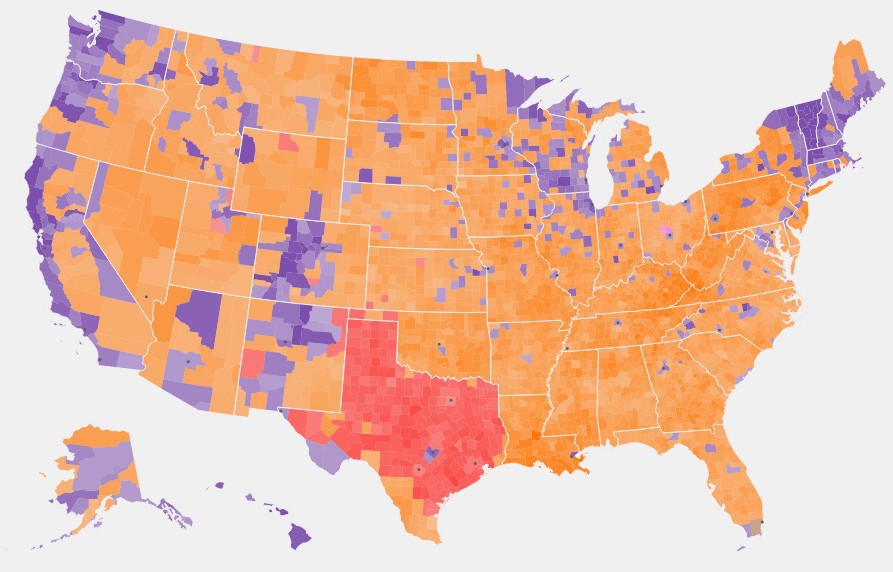 What if we casted our votes with Facebook likes rather than ballots? Well, there's now a map that would show what the results would look like if that became an option.
FiveThirtyEight created an interactive map of the United States showing which presidential candidates have the most Facebook likes in each county across the country.
Carson earned 26 percent of all Facebook likes for presidential candidates, Sanders and Donald Trump tied with 23 percent of likes, Ted Cruz reached 12 percent, and Hillary Clinton 8 percent. If the likes were votes, Bernie Sanders would be up against Ben Carson in November, and Carson would conclusively win, becoming the 45th President of the United States.
However, this information is not an indication of how the 2016 presidential election results will turn out. Facebook users are mostly young, low-income, and female, making the map an inaccurate representation of the country's voting population.
According to FiveThirtyEight, the data in the interactive map is based on the number of likes on verified candidate Facebook pages. If a user likes more than one page, a "like" is counted for each candidate. However, some candidates have more than one verified page, so if a user likes both, the candidate gets credit for only one like.
The map serves as nothing more than a fun gauge of where candidates have the largest virtual support. At the end of the day, it should remind us that if we want our voice to be heard, we should vote.
Take a look at the virtual map here.