This is an archived article and the information in the article may be outdated. Please look at the time stamp on the story to see when it was last updated.
​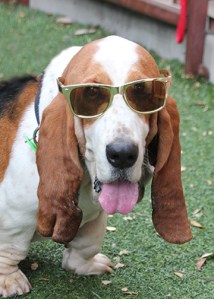 SAN GABRIEL, Calif. — George and Amal are now the proud new owners of an adopted dog.
The Hollywood couple adopted a 4-year-old Basset hound named Millie, who was rescued by the San Gabriel Valley Humane Society in California.
According to the humane society's website, the couple were looking for a Basset hound online when they spotted Millie on Petfinder.com. They went to the shelter for a "meet and greet," and brought along their 10-year-old Cocker Spaniel George rescued in March from a New York City shelter. They wanted to make sure the dogs got along together, and it turns out they did!