This is an archived article and the information in the article may be outdated. Please look at the time stamp on the story to see when it was last updated.
PALATINE, Ill. – Former "American Idol" contestant Haley Reinhart was arrested Saturday at a Palatine bar.
Reinhart is accused of striking an employee of the Lamplighter Inn Tavern & Grill.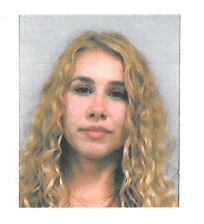 According to police, the 26-year-old Wheeling native was among a group of people who were asked to leave the bar around 2 a.m. Saturday.  The group had reportedly knocked over a table.
As the group was on the way out, Reinhart "began arguing with a security staff member and struck the employee in the head with a closed fist," police said in a statement.
Reinhart, who now lives in California, was arrested and charged with one count of battery.  She was released on her own recognizance  and is due back in court August 2nd.