This is an archived article and the information in the article may be outdated. Please look at the time stamp on the story to see when it was last updated.
Today is World Prematurity Day as families celebrate and honor babies born prematurely.
Earlier today, WGN asked for photos and stories from families and the response was over whelming.
Ashley wrote:
5 years ago today I was 25 weeks pregnant with my daughters when my water broke. They weren't due until after Valentine's day. All 3 of us almost lost our lives that day. They fought for theirs for the next 6 months. Three different hospitals, multiple surgeries, and what seemed like never ending problems couldn't stop these two though. And now they are perfect, healthy 5 year olds. Happy Birthday to my miracle babies. I love you so much.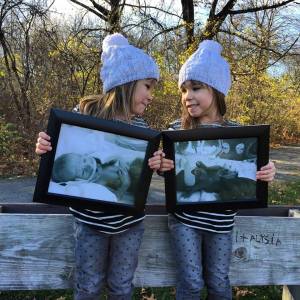 Heather wrote:
Born at 28 weeks 2lbs 9oz. She is now 5 and happy and healthy!
Hundreds of people shared their photos and memories.
Kim wrote:
Grace and Grant born 7 weeks early on New Years Eve, each weighing 4.5 lbs. Thriving and healthy at almost 9 years old.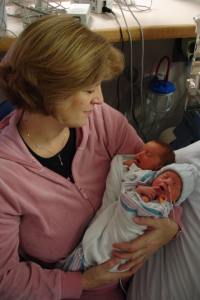 Cheynne wrote:
Then and now jj was Born at 27 weeks 2lb 4oz. Had many of many blood transfusions, had to be put under the light, I couldnt hold him until he was 3 weeks old, he had heart surgery for a PDA. Spent 2 months 10days in the NICU. He came home on oxygen and a heart monitor. His now a two year old.
Carrie wrote:
My son was born 7 weeks early, but was not of the preemie size. He was born 6 pounds 3 ounces. He spent 11 days in the hospital. He is my hero!!!!
Many shared their thanks to the doctors and nurses of NICUs.
Sok wrote:
Lily was born 2 months early. I had a complication and my water broke early-with a slow leak. Luckily we caught it in time and I was hurried to Rush University Hospital, where they were able to keep her inside me (and me on bed rest in the hospital) for 2 whole weeks before I delivered her at 32 weeks. She was 3lbs, 7ounces.
She stayed in the NICU for another handful of weeks as the hospital became our second home. I will never forget all the Nurses and doctors who were part of our preemie journey, especially the sweet and super helpful NICU staff.
That was in March of 2008, Lily is now 7 and a healthy, energetic second grader.
Kelly wrote:
My daughter top left was born at 35 weeks. Although just over 7lbs her lungs were not fully developed. She is now a healthy almost 6 year old. My son bottom left was born at 36 weeks also just over 7lbs but also with lungs not fully developed. He is now a healthy almost 4 year old. The NICU nurses at Lutheran General were amazing and I thank God for their care and of course for my beautiful miracles.
Jeanne wrote:
 I was 42 and Jimmy was my fourth child. He was six weeks early weighing in at 3 lbs 11oz but you'd never know it today. God bless his NICU nurses, they were the best!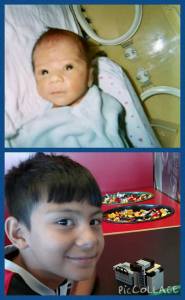 Becky wrote:
Our miracle baby was born at 26 weeks. This little fighter beat meningitis and a severe case of MRSA leading to a collapsed lung and sepsis. She's now a healthy 9 year old thanks to all of the amazing nurses and medical teams that cared for her during her first 3 months of life in the hospital!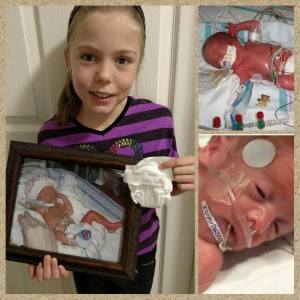 You can see all of the shared photos, and post your own, on our Facebook page.