This is an archived article and the information in the article may be outdated. Please look at the time stamp on the story to see when it was last updated.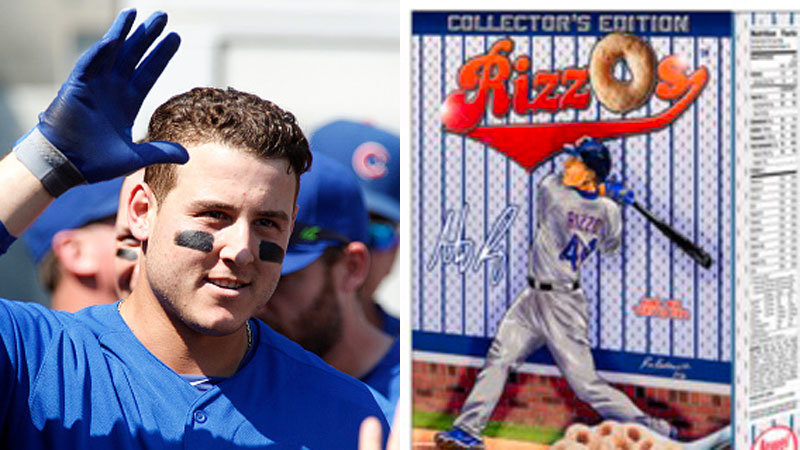 CHICAGO — If you want to be a baseball slugger like Anthony Rizzo, you might want to try eating like him.
The Cubs first baseman will officially introduce his "RizzO's" cereal Thursday afternoon at a Jewel on the North Side. It consists of honey nut toasted oats.
It is now available exclusively at all participating Jewel-Osco stores in the Chicago area.
The cereal comes in a 14 ounce, limited edition collector's box. A portion of the proceeds will benefit the Anthony Rizzo Family Foundation, which raises money for cancer research, and provides support to children and their families battling the disease.
Some previous athletes' cereals include: Jerome Bettis' "Bettis HOF Crunch"; Joey Votto's "VottO's"; Doug Flutie's "Flutie Flakes"; Lynn Swann's "Super 88"; and Chad Ochocinco's "OchocincO's."